In this article we will see how some Vcad buttons work. By using the various buttons it is possible to change the behavior of the viewer. The user can highlight or hide objects, make them transparent or activate the function that allows, by selecting the objects directly from the viewer, to filter the views in the Power BI visuals.
Show Zoom on Select

Activate the zoom to fit functionality on the selection of the single object.
For the Forge viewer, the zoom on multiple selection is also managed.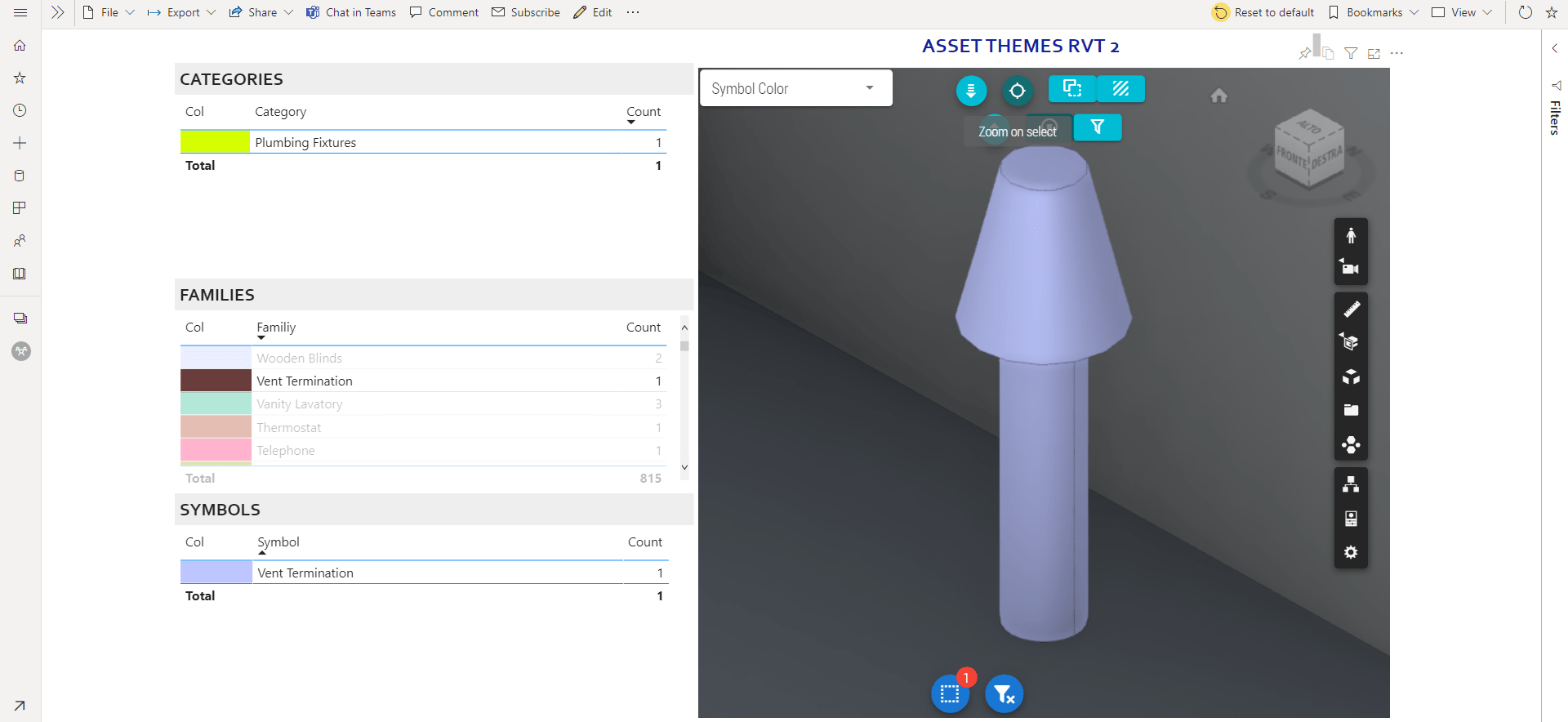 Show Hide Not Selected


Activate the visibility or not of unselected elements.
Mutually exclusive with Xray Not Selected.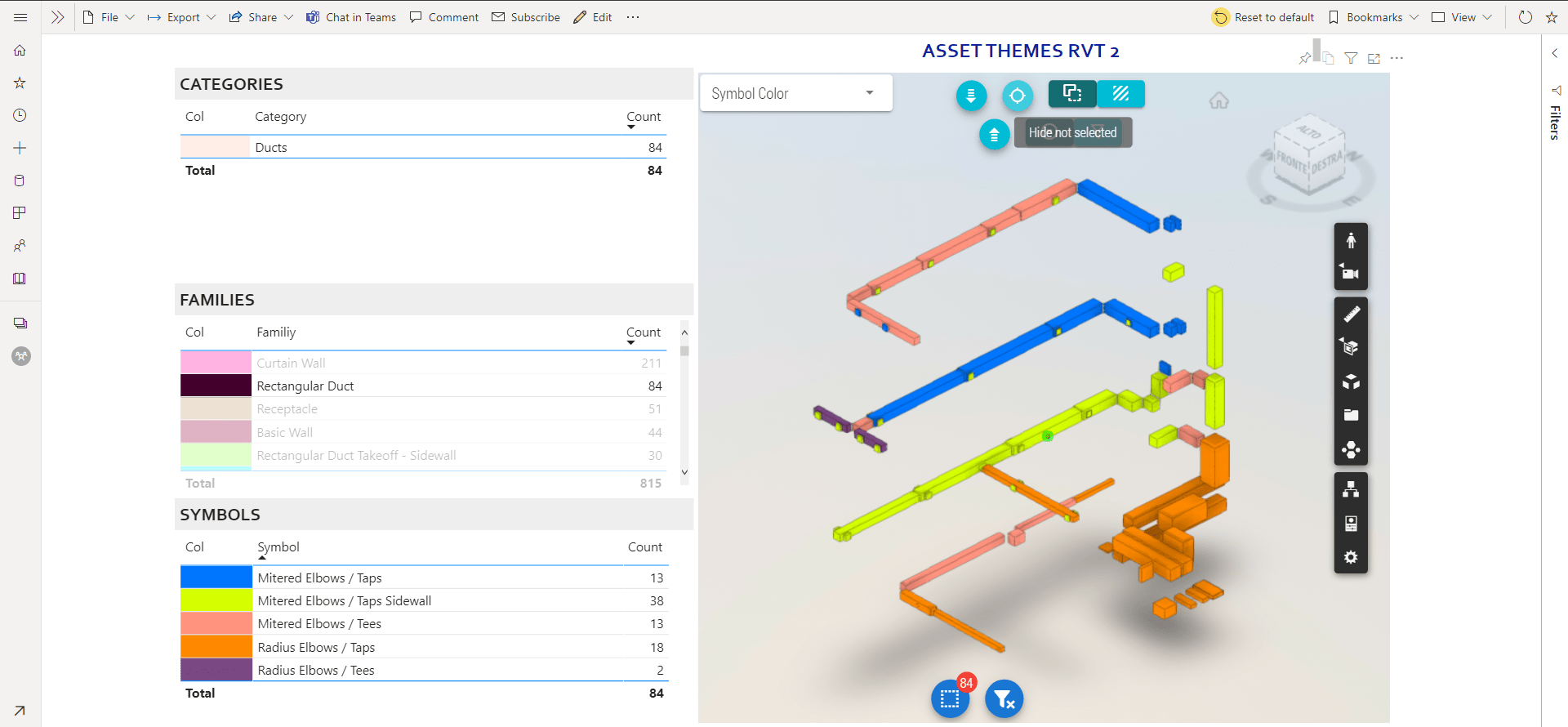 Show Xray Not Selected


Activate the  transparency of unselected elements.
Mutually exclusive with Hide Not Selected.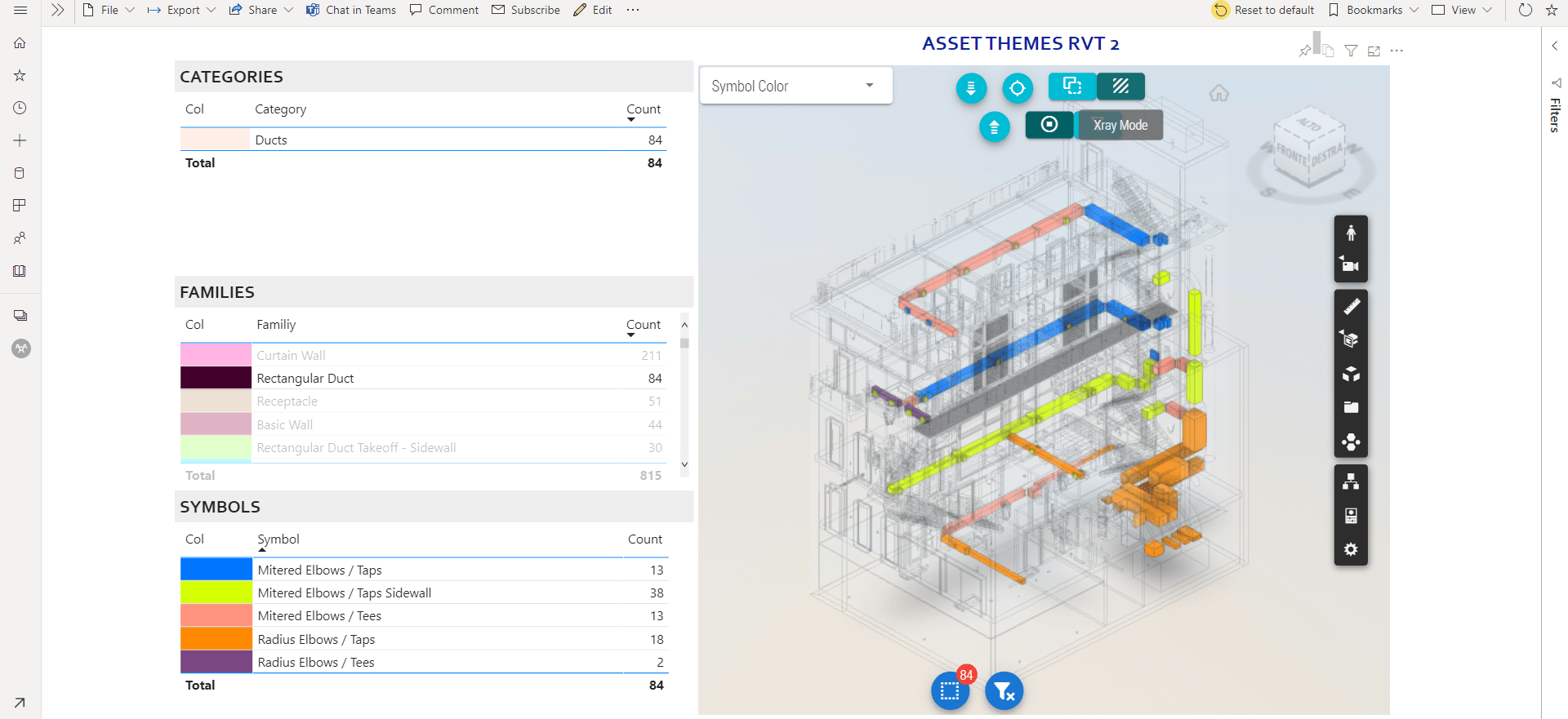 Select and sync from viewer


If checked, selecting one or more items in the viewer will update the report filters, filtering out the other visuals.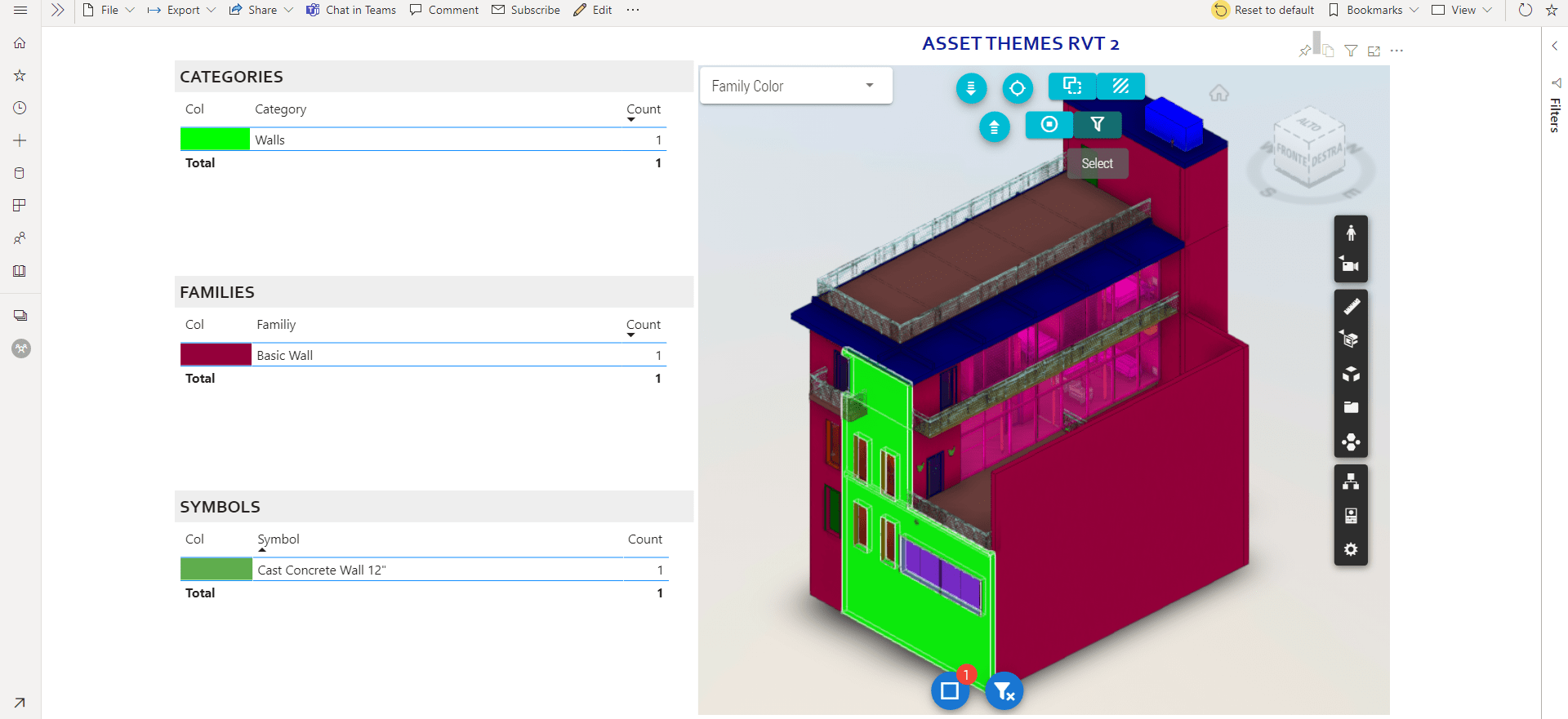 Any and all of these buttons may be hidden or selected by default in the visual by setting the custom visual options.
Thanks for reading this quick overview of the Vcad custom visual interaction toolbars.