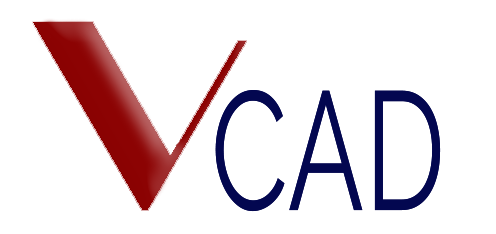 The integration between the Vcad viewer and Power BI provides the tools for interaction between CAD / BIM files and data, whether they are contained in the BIM model or they are coming from external sources.
Thanks to Power BI, the exploration of the data present in the BIM or in the CAD files and the composition of the visual reports are closely linked to the objects of the drawing.
How we build a report with Power BI and Vcad viewer
Once processed, the files can be easily uploaded to the custom visual created for Power BI and connected to any type of data, opening up to numerous possibilities for use. In the following example it is possible to see how, starting from a BIM file processed by our service, it is easy to build the report and to connect the available data to the drawing. At this point, the interaction with the data will show up in the structure loaded on the display, either for BIM model or a CAD file.
The combination of the potential of Power BI and the Vcad viewer opens up to innumerable prospects for use. It will be possible, for example, to highlight elements within the structure that have the same characteristics; manage the occupation of the rooms of a building; create reports from data coming from communication protocols; monitor deliveries of building materials; associate the spaces of a building with characteristic values ​​such as temperature, dimensions, assets present and much more.
Here are some practical examples of use.
In this example we can monitor temperature variations. Thanks to the use of sensors, using different colors depending on the temperature, positioned on the DWG plan in each compartment of a floor of a building, it is possible to filter the values ​​by temperature and time range. The data can come from external sources as from Sql server or from Mqtt protocols.
Why not use the Vcad viewer integrated in Power BI and linked to Microsoft Project? In the video we can see how this type of integration provides powerful analysis and controls tools. Specifically, we highlight, using different colors, the progress of Project tasks directly on the Bim model.
In the proposed example we have included both the Dwg plans of the floors of a building and their Bim representation in Power BI. Visual models are linked to some information such as the use of rooms and surface sizes. The selection of values ​​on the tables shows the corresponding rooms for the selected floor in both models.
HYDROELECTRIC POWER PLANT
In the following report we simulate some types of necessary measures for the maintenance of a hydroelectric power plant. The Bim model we used, contains various typical components of an hydroelectric power plant such as penstocks, generators, bulkheads and cranes, which can be selected using a list.