​Vcad is the software that connects the world of BIM with the Business Intelligence tools of Power BI and with the Power Platform of Microsoft, in a unique and innovative way. This integration makes it possible to import, transform and link to the model, data from external sources and with different formats; it allows for advanced analysis this data, creation of reports and dashboards; it also allows distribution and sharing of the extracted data and of the model to a large number of users.
FULLY AUTOMATED
Vcad's Custom Visual offers complete support for viewing and interacting with the 3D model and is able to automatically import the data present in the Ifc, Revit and Navisworks models into Power BI. Ready-made and preconfigured Power BI templates are also made available to the user; the templates allow you to have complete reports available in a few seconds.
AUTODESK FORGE OR OPEN VIEWER
The ability to choose the used technology – open source or Autodesk Forge – for managing and viewing BIM files has been developed to cover the widest possible range of configuration and use scenarios. Vcad also has numerous native features regardless of the viewer used.
MANY FEATURES
With Vcad you can hide objects individually or by type, as well as filter the model by floor; you can group element using, for example, colors or specific characteristics; you can animate the model based on data in the reports such as dates of installation, delivery or maintenance of items.
MULTIPLE APPLICATIONS
The use cases are infinite, just think of the possibility of consulting the data of each individual asset in the model, or the possibility of highlighting, through colors, specific parts of the design and spaces, or the ease of querying the model, which the combination of Vcad and Power BI make natural.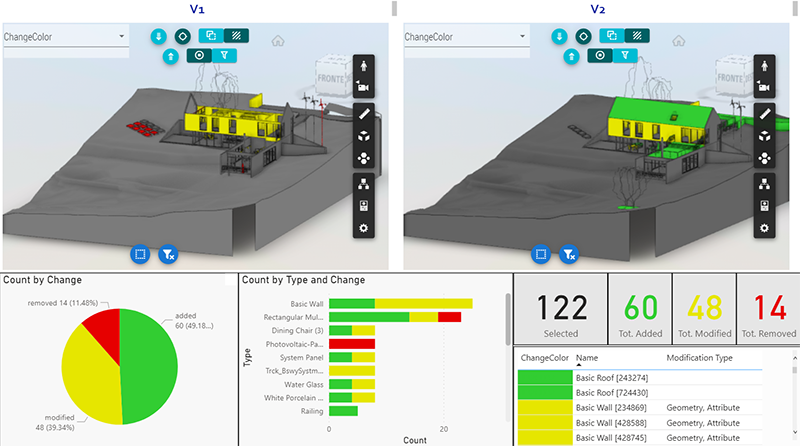 COMPARISON
This example is a comparison template between two different versions of the same model.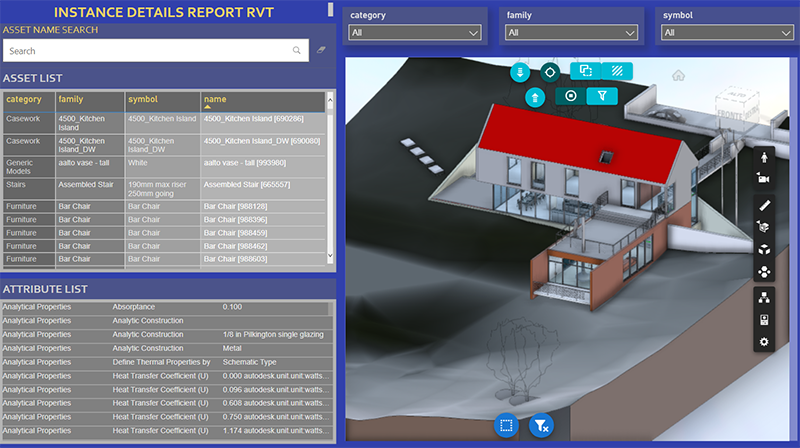 ASSET DATA ANALYSIS
Report with the Autodesk Forge viewer embedded and containing asset data and attributes.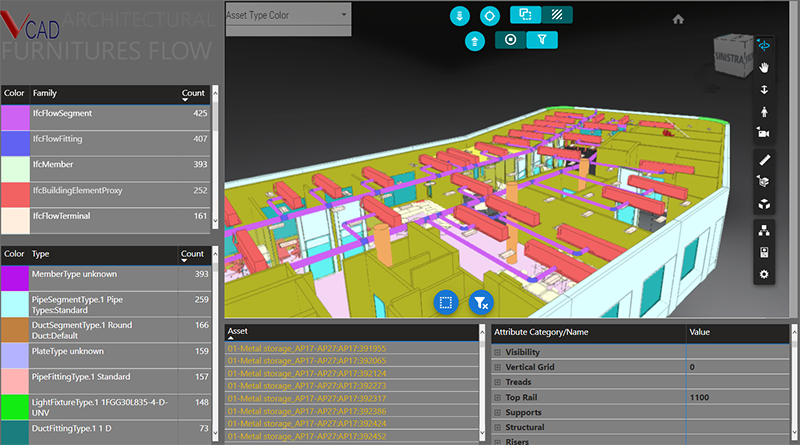 COLORS
Vcad is able to assign colors to assets by family, symbol or category.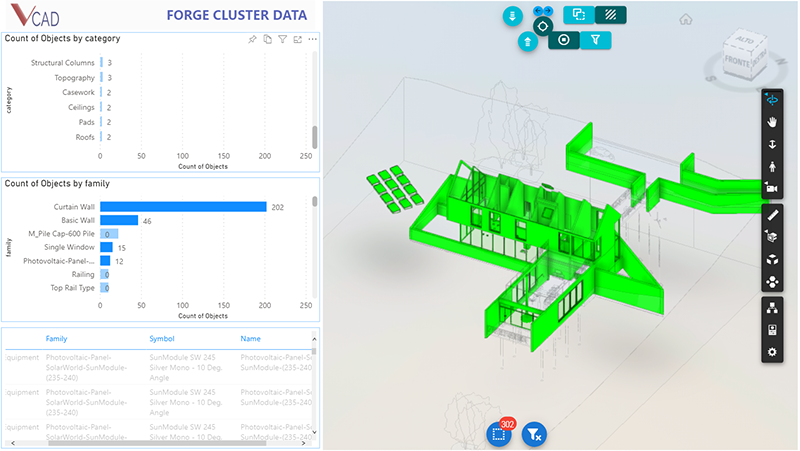 ASSET CATEGORY REPORT
Example of report focused on the analysis of items by category.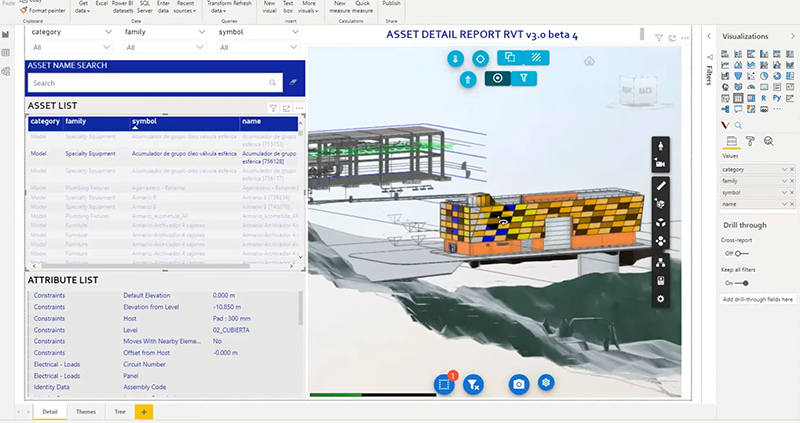 LINKED .RVT FILES IMPORT
Ability to import multiple Revit files into Vcad with the related data extracted from each file.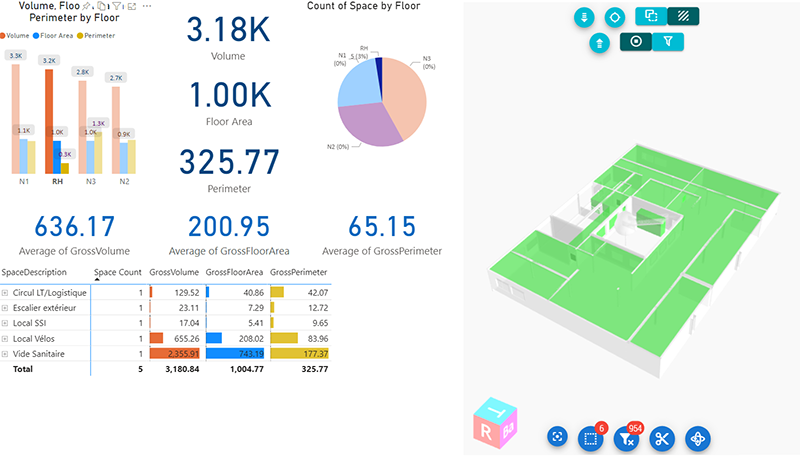 SPACE QUANTITIES
Extraction and analysis of quantities. Volumes, areas and perimeters with highlighting of areas.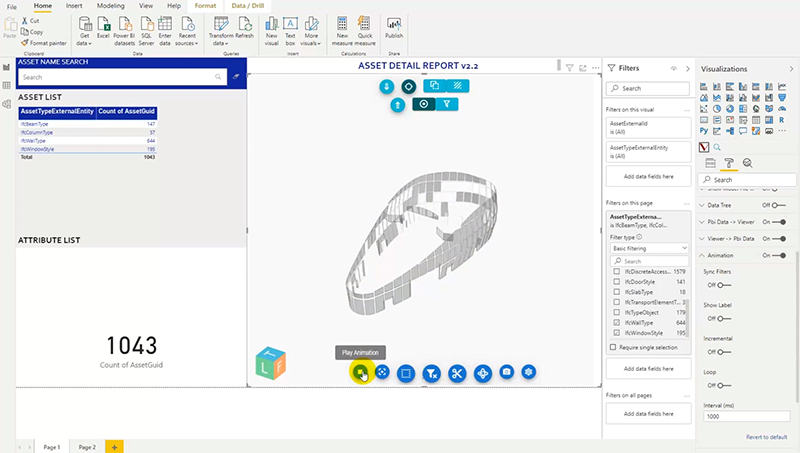 ANIMATION
Ability to animate the model by choosing the driving parameter and the time interval.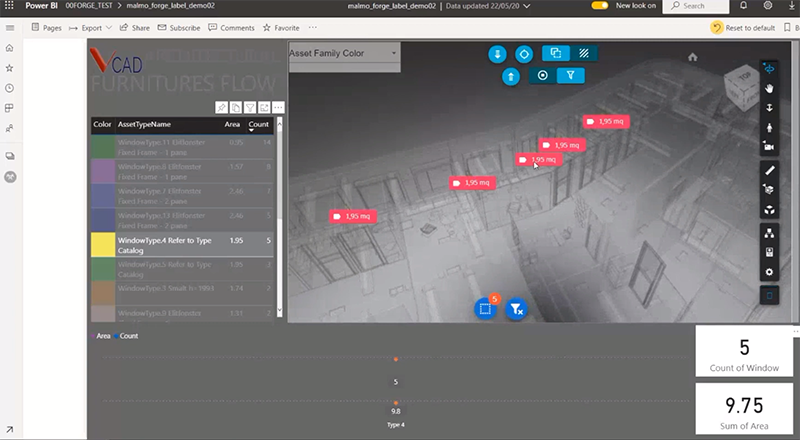 LABELS
By selecting the label to be displayed in the Markup field, Vcad shows the corresponding values.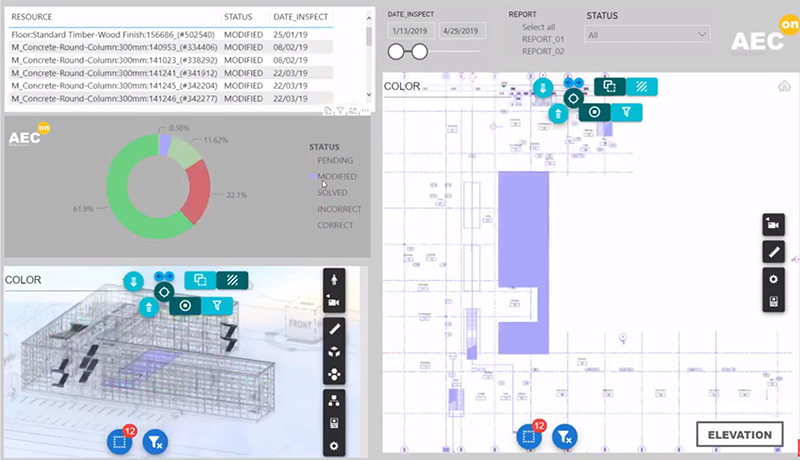 SYNCHRO PRO INTEGRATION
Integration with Synchro Pro to analyze the progress of the construction activities and resource usage.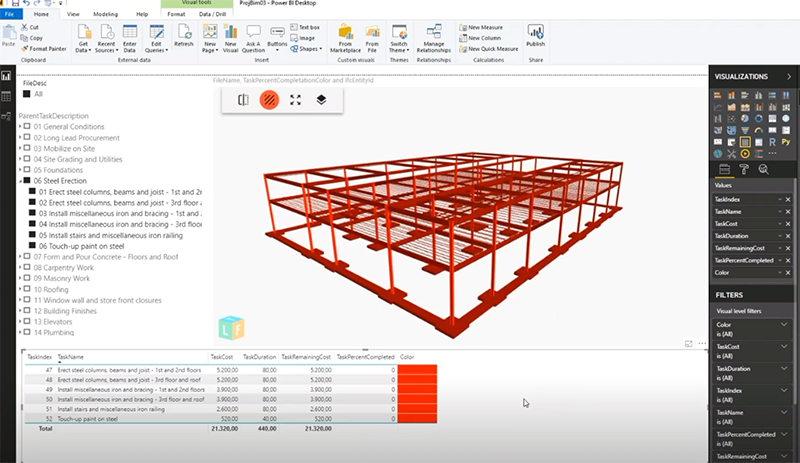 MICROSOFT PROJECT INTEGRATION
Integrations with Microsoft Project, useful for keeping under control the various construction phases.
EXAMPLES
Below is a series of videos showing what you can do with Vcad.
Our YouTube channel contains several use cases, tutorials and examples.
Sign up to not miss the next videos!