REPORT SAMPLES
Vcad in action

Quantities
Analyse your model quantities.
The report consists of two pages analysing materials and quantities of a BIM model.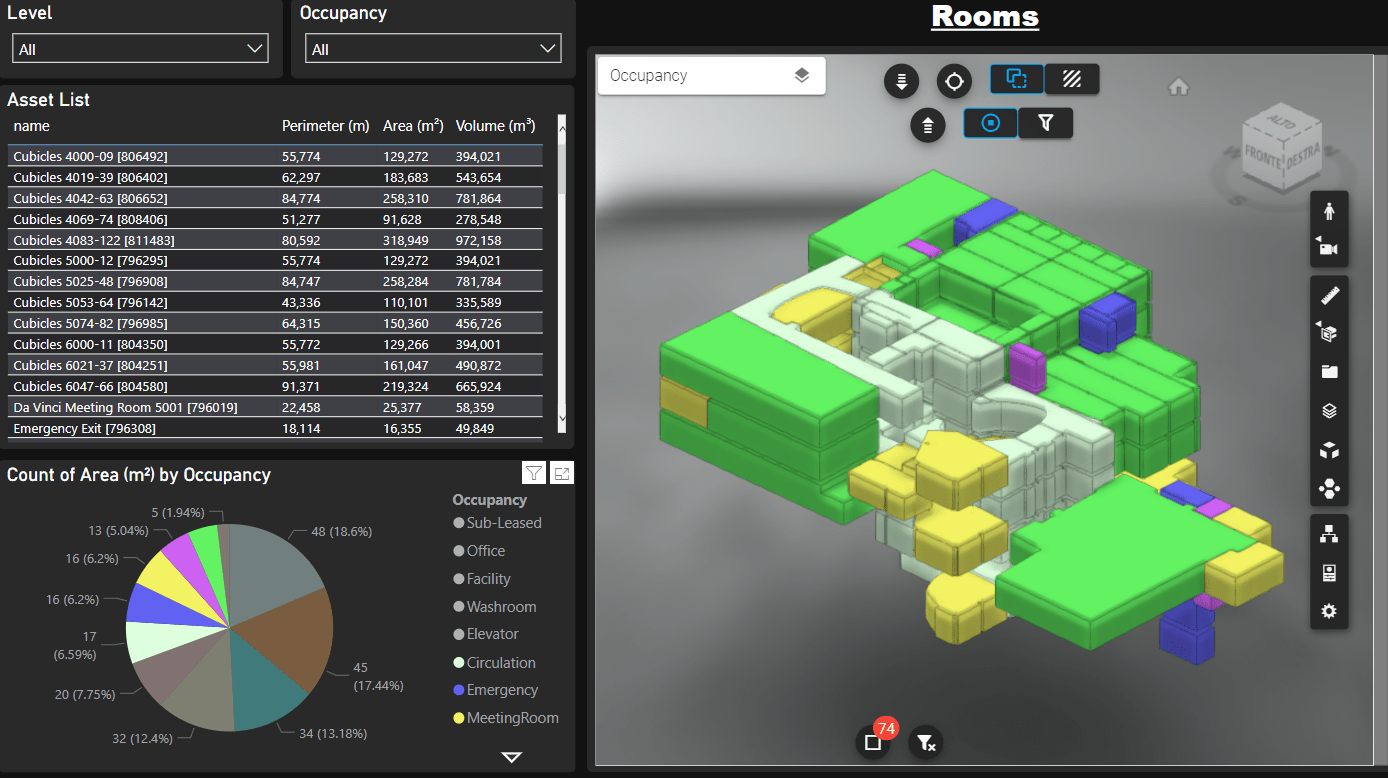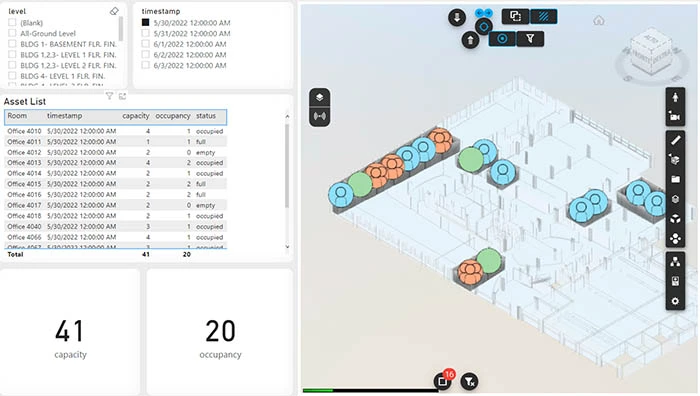 Occupancy
Power BI report that, using markers, monitors the occupancy of workstations in an office building.
4D reporting
Monitor project progress over time.
Themes and colors are applied over the model to give an immediate representation of the project status and its progress.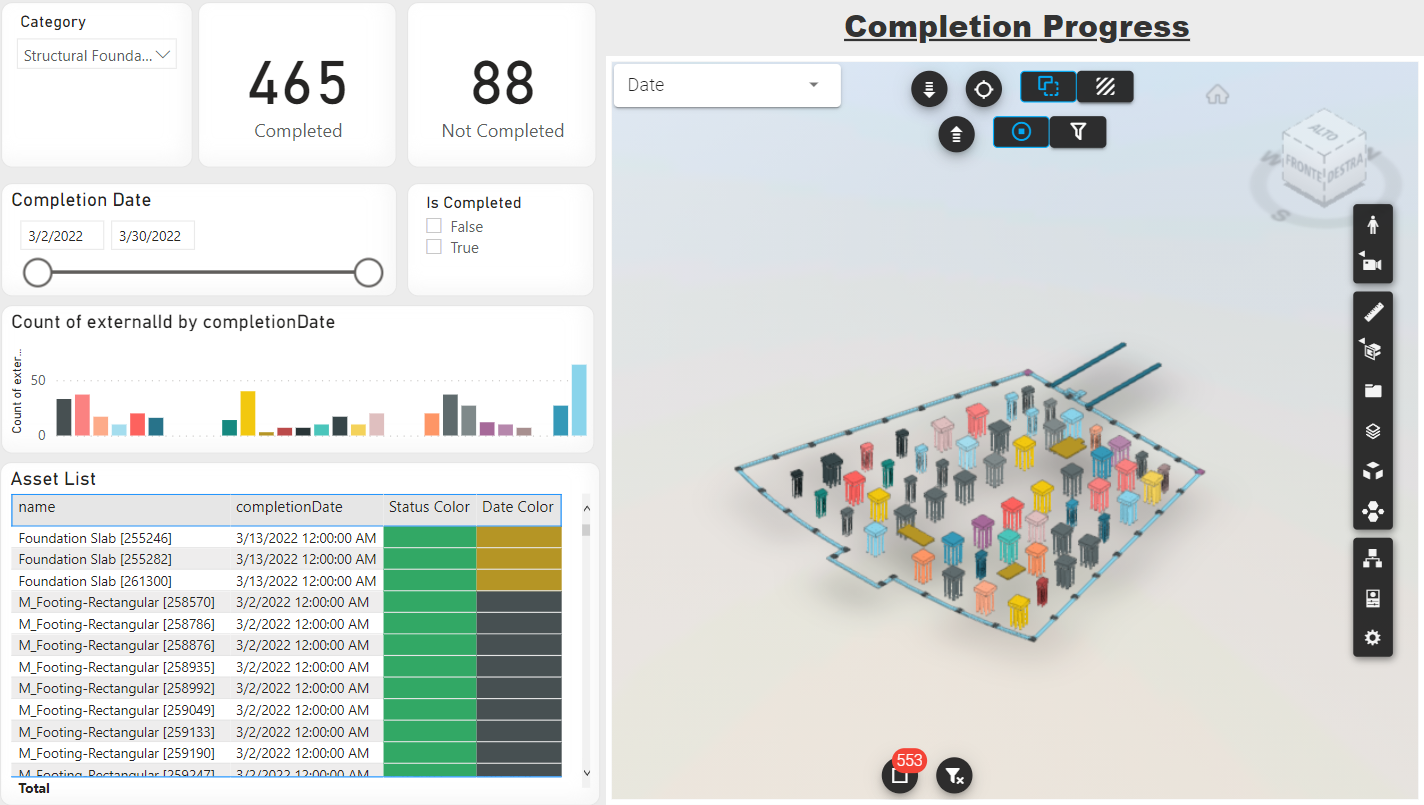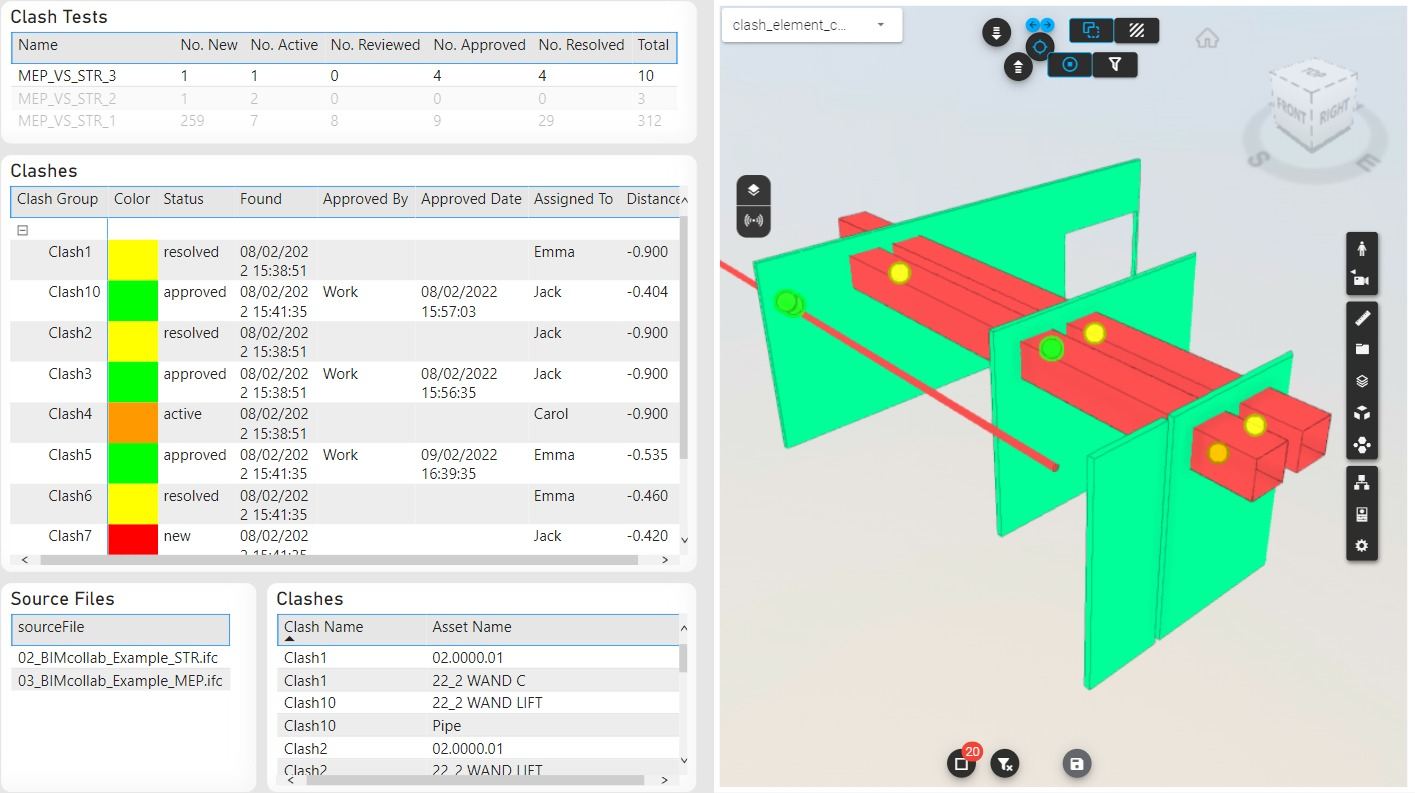 Clash detection
Review model clashes in Navisworks files. The example shows clash points, assignments, and status directly in the BIM model.
Maintenance
Follow scheduled and predictive maintenance.
Review equipment that is scheduled for maintenance and connect the model to data coming from the field.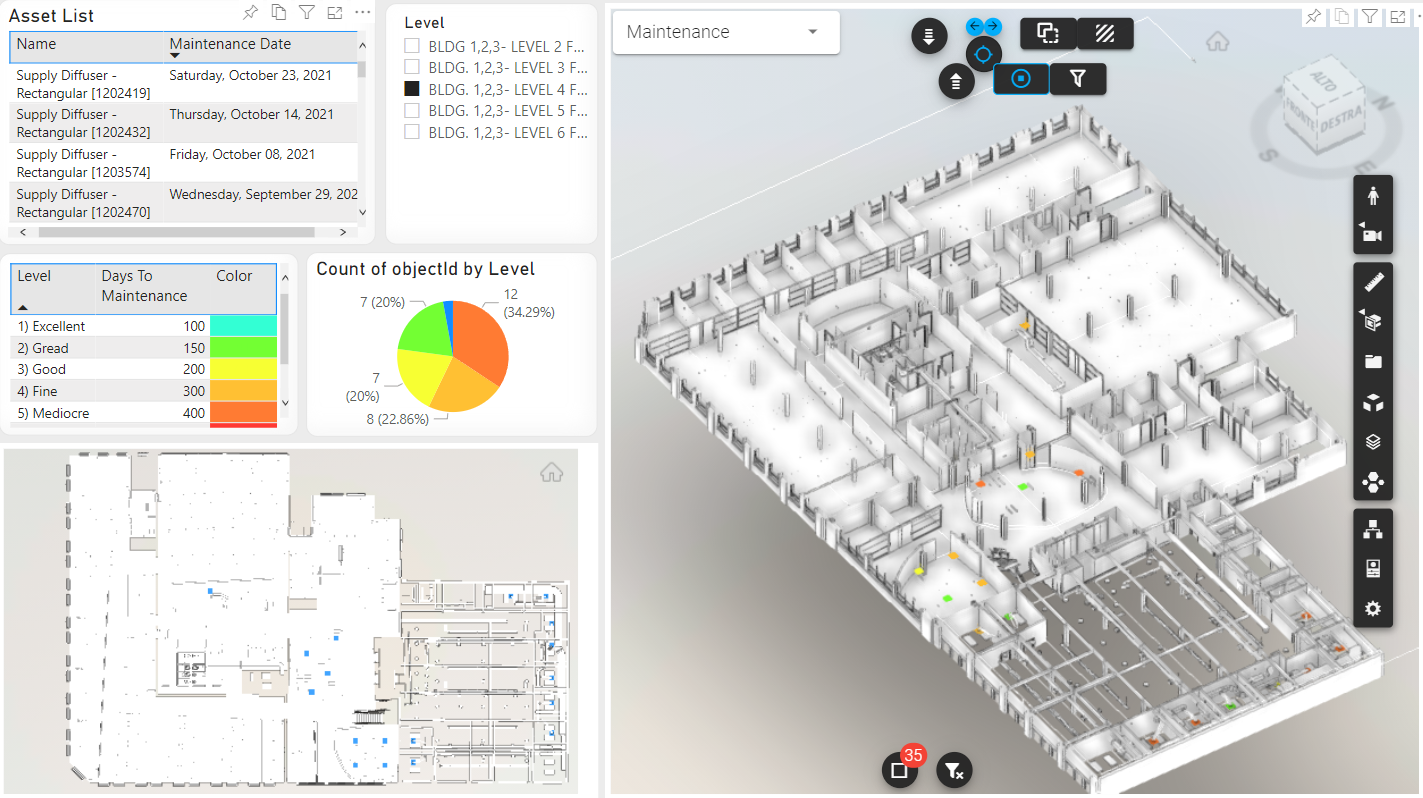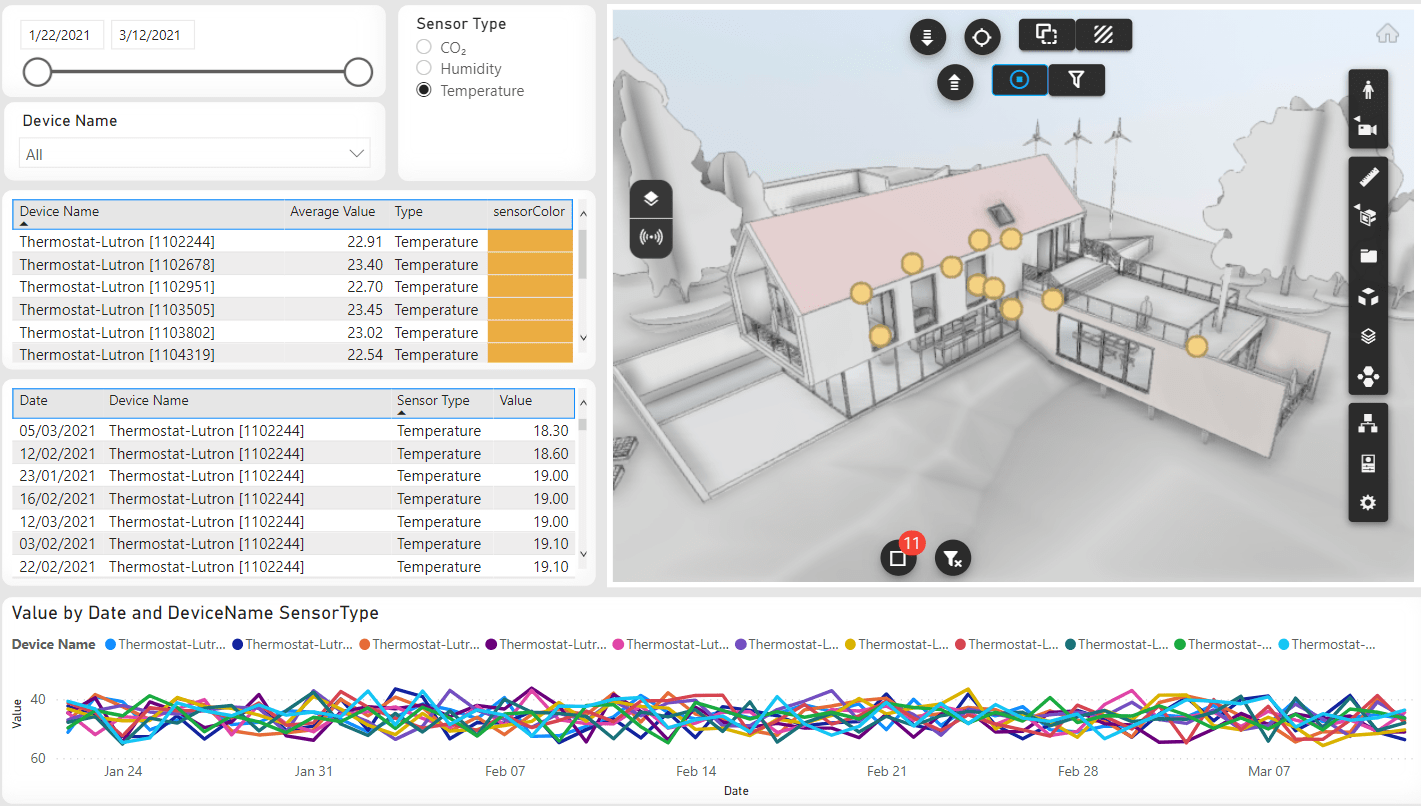 IoT integration
Monitor sensor readings from IoT devices.
With features aimed at representing IoT information, monitor thousands of data entries directly inside the BIM model.
Room analysis
Take facility management to the next level.
Connect facility information with calculated data coming from the model for a seamless integration.