MULTI ASSET ANALYSIS
Vcad allows you to combine data from multiple models and assign specific themes to simultaneously highlight the position of assets in the models. This is just an example of what can be done thanks to the many possibility of configuring and customizing the Vcad custom visual offers.
QUANTITIES
​Vcad can automatically extract quantities information from the Ifc files to use in the reports.
Volumes, areas and perimeters can be linked to visuals or as detail data in a list.
TEMPERATURE AND OCCUPANCY
​The report contains some examples of how, thanks to the integration between Vcad Viewer and PowerBI, it is possible to use the temperature and occupancy data of the rooms directly connected to the spatial data, both in 2D with the use of the plan in dwg format and in 3D.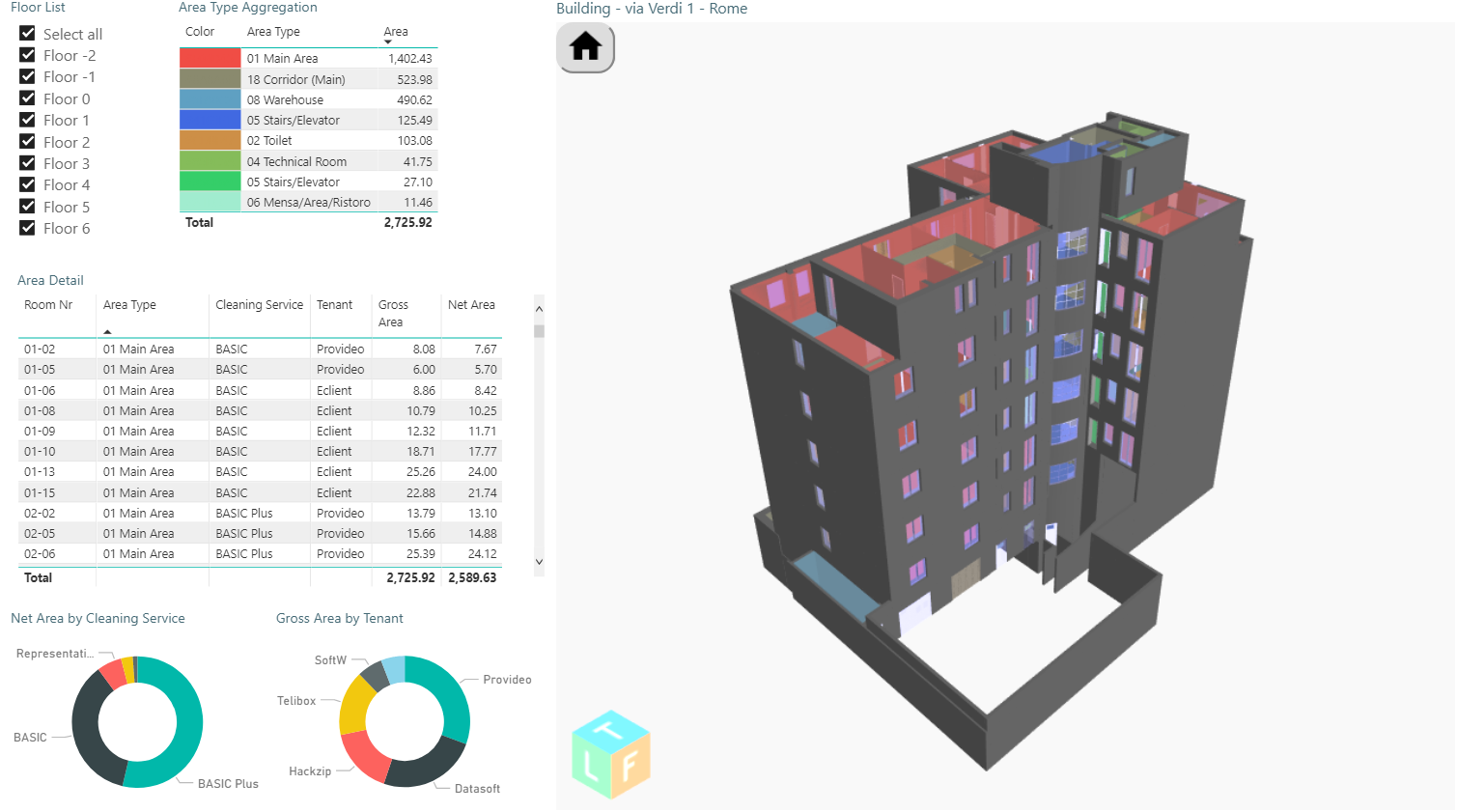 SPACES ANALYSIS
The report provides the user with all the necessary tools to have a detailed view of spaces, features and their use, thanks to PowerBI and Vcad viewer. Data can be obtained directly from IFC files or from Vcad.
​
HYDROELECTRIC POWER PLANT
In the following report we simulate some types of necessary measures for the maintenance of a hydroelectric power plant. The Bim model used contains various typical components of a power plant such as penstocks, generators, bulkheads and cranes, which can be selected using a list.