Building successful business since 2001
The best solution for growing your business and saving time and money. Management of dwg plans, census assets and 2D/3D real time consulting.
Overview
Vcad is a software for the spatial management over dwg drawings, bim and asset management.
Through specific modules Vcad allows to have total control over the structure as long as over any type of features related to it.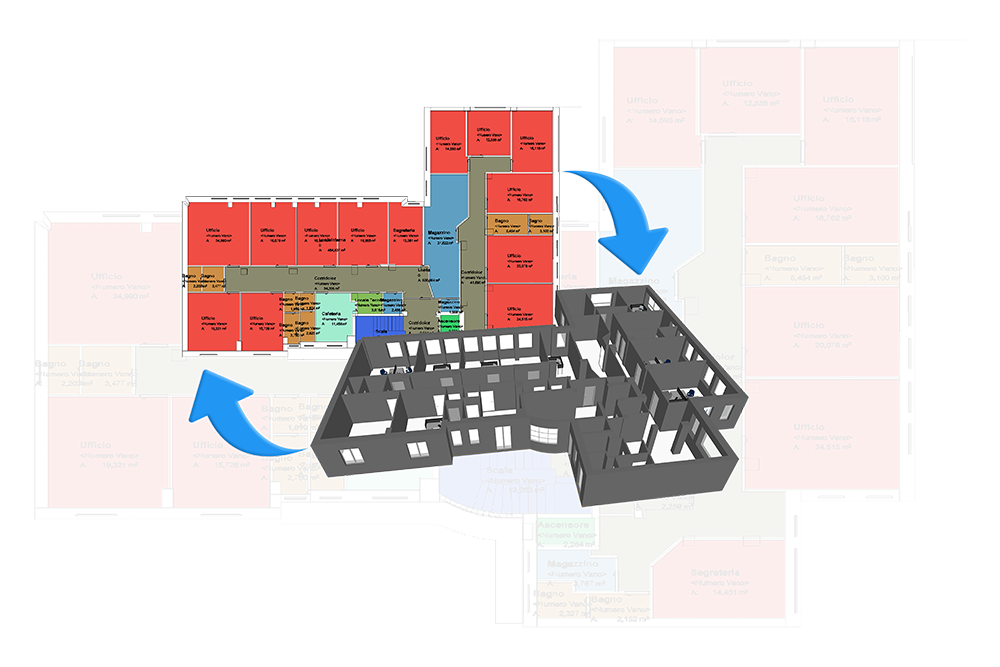 Dwg and Bim
Vcad allows the management of planimetries imported in Dwg format. 
Thanks to a single interface it is possible to navigate in real time from 2d to bim model, making the spatial management of infrastructures a functional and practical experience.
Mobile friendly
Easily access to Vcad using any kind of device.
Vcad is totally mobile friendly: users can find the same content and information in every kind of device.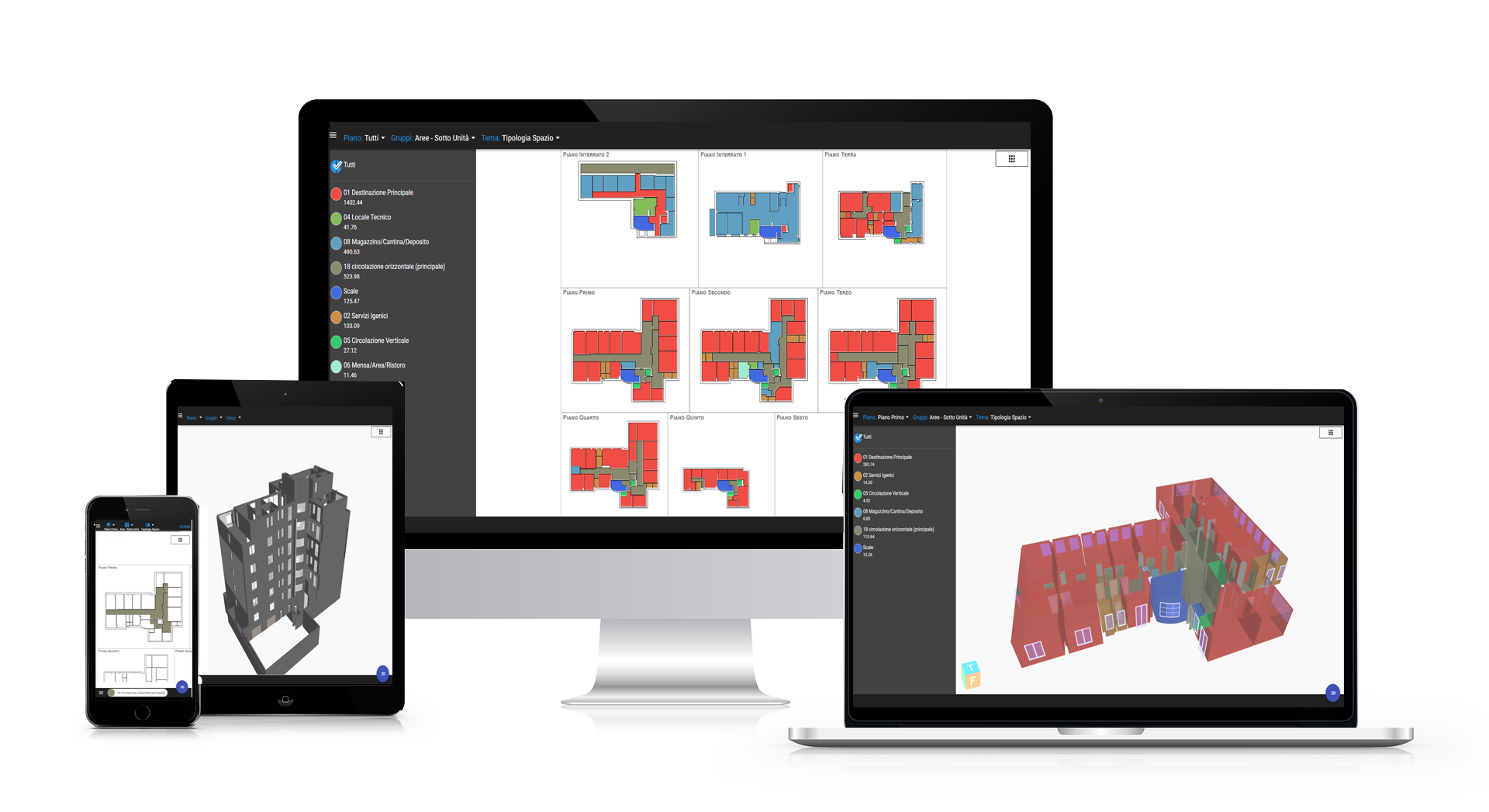 Want to know the latest news on Vcad?
Do you want to use our online viewer?
SIGN UP!
Spaces
Vcad permits the management of spatial's information on dwg and bim model.
It's possible to administrate every features regarding spaces availabity, functionalities, dimensions and to generate pdf and excel format exports.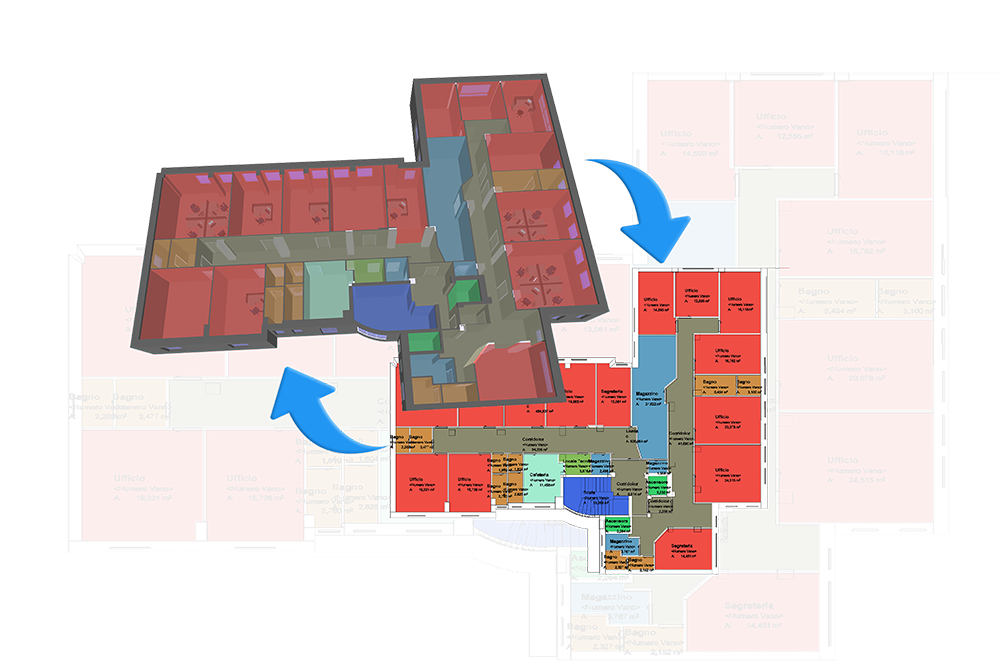 Assets
Vcad is able to provide all instruments to manage every kind of asset present into a building.
It allows to manage object data, info, maintenance and census through a single platform.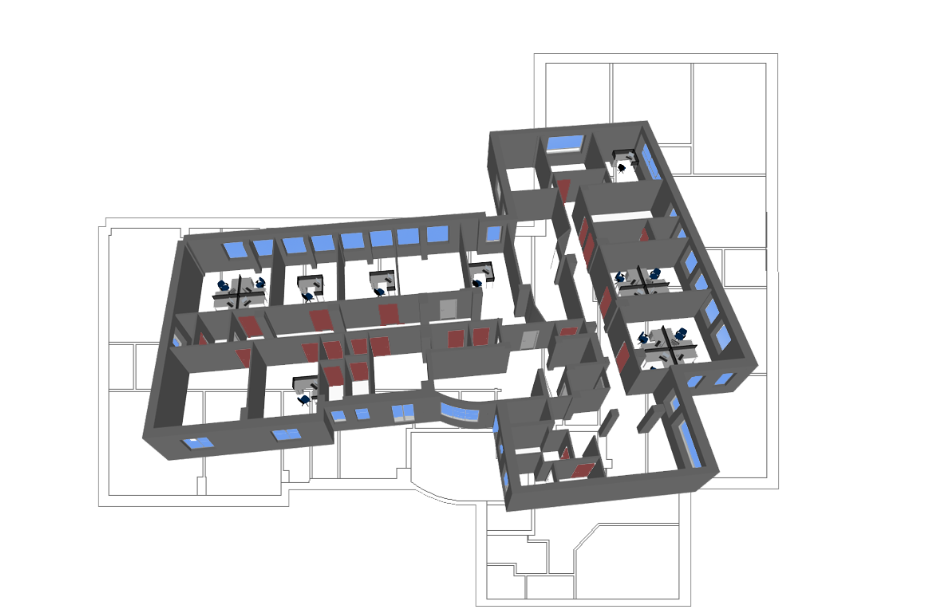 Bim
Vcad supports Bim model together with the management of spaces and assets.
It's possible to modify areas, create examples of forniture and manage every kind of informations related to the construction of a building. A complete set of tools at your disposal.