The Markers feature has been released!
The release of the Vcad-Forge custom visual version 1.3 is officially out. Starting from today all our reports contain the new Vcad version. So, it's time to talk about what is included in the new release.
With version 1.3 we are giving users a brand-new way of representing data in their BIM models and the keyword is markers.
In their simplest form, markers are icons placed within the model to highlight an object or location, but with the possibility of showing tooltips when hovered over, combined with data driven rendering, they become a great analysis and communication tool.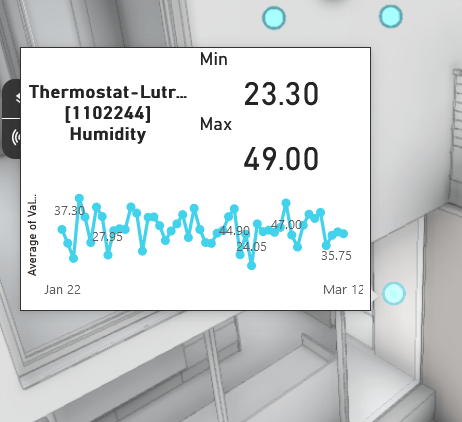 As always, the Vcad development team focused a lot of energy in making sure this new tool is highly configurable; allowing report creators to setup different icons, sizes, and colors, all to offer great flexibility in how markers can be used to convey meaning and insights.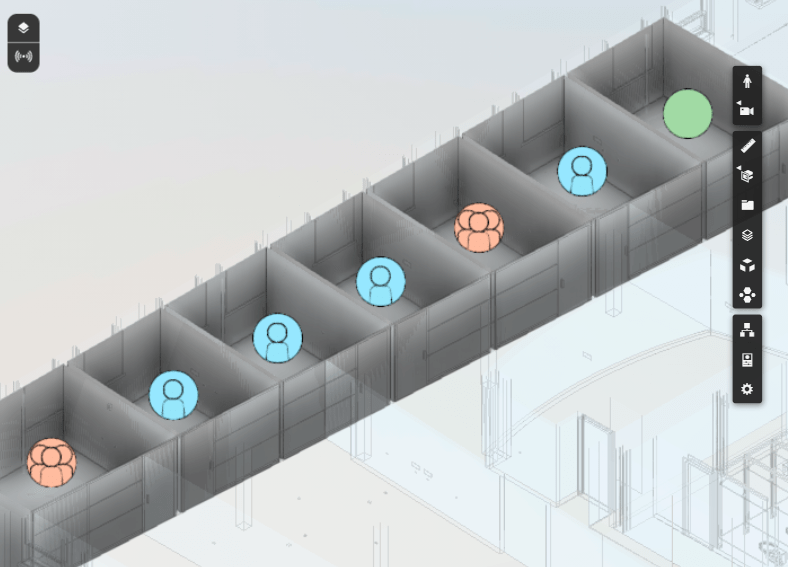 If you want a copy of the custom visual to upgrade existing templates and reports, get in touch with the Vcad team, we will be happy to send one your way.
Below are some useful links to make the best use of Markers in Vcad.