The new version of Vcad for ACC has been released.
Vcad for ACC is the integration between Autodesk Construction Cloud® and the Vcad platform, allowing for the easy and immediate creation of reports and dashboards in Power BI, using data and graphics from your BIM files.
This integration allows users to access their models stored on Autodesk Construcion Cloud® document management directly from the Vcad for ACC web app. Data extraction and reporting will all be handled by the Vcad for ACC app without the need to copy files to an external repository.
What's New
We've improved the user interface.
The file manager now has a new look, customizable by the user who will be able to set the application colors, divided into primary and secondary colors, and to choose between light or dark mode.
We have also added file icons to help rapidly identify the formats of the files.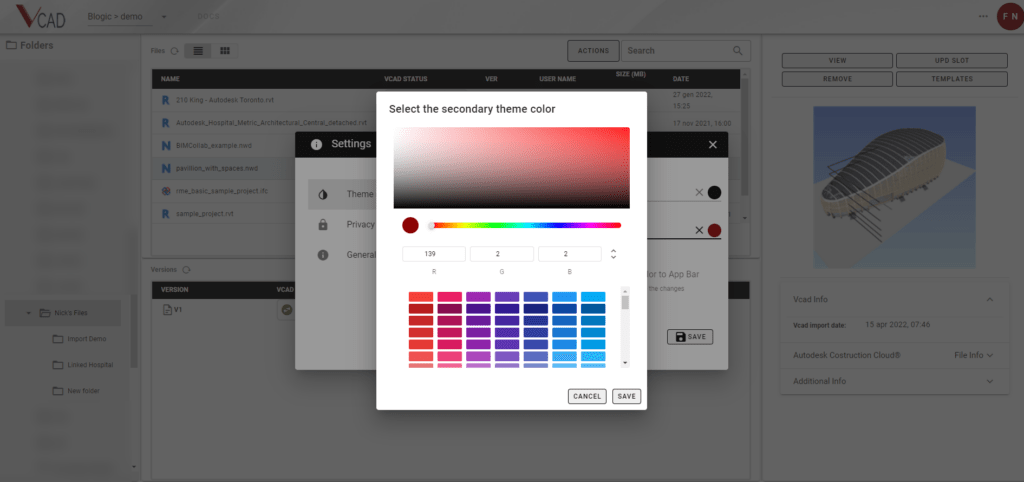 We have improved the user experience.
Folder navigation is easier. Less mouse clicks and faster access to the repository.
Also, the new file card view helps users rapidly identify models thanks to preview thumbnails.
Revit views.
Looking up Revit views/phases GUIDs  is now more convenient than ever with the new view list.
New actions.
We've added the ability to import multiple files at once and free up slots the same way with a single click.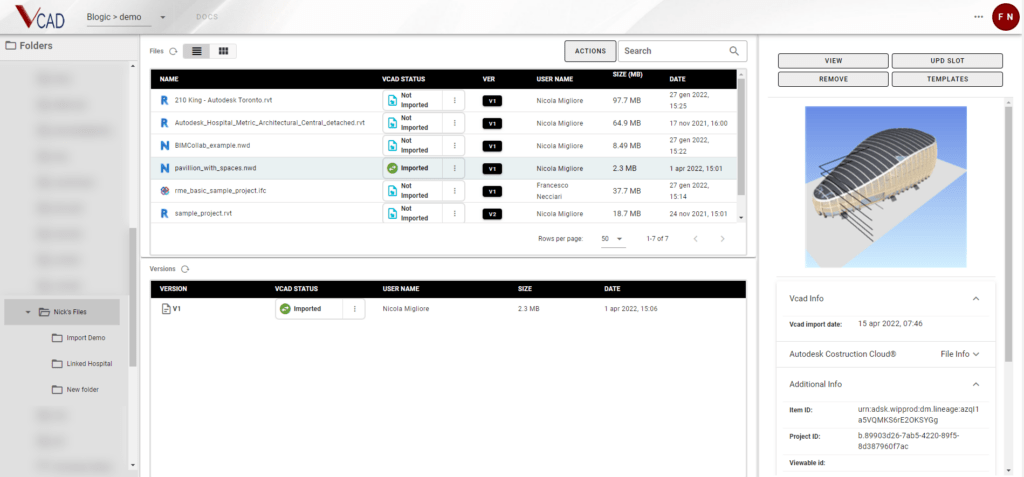 Our customers who manage hundreds of files will be able to activate file conversion in a snap and have hundreds of reports available for download, already configured, using custom templates.
Click here to learn more and to start your free trial.
These are just some of the new features, many more are in our roadmap.
We can't wait to show them off.