On March 22, 2022 at 4:00 pm CET, we will be holding a webinar titled "VCAD PROGRESS DASHBOARD".
One of the necessities of construction companies concerns the need to constantly track progress during the construction phases. Vcad allows you to create specific Power BI dashboards to meet this need in no time. During the webinar we will show how this is possible by starting with one of Vcad's templates and how you can then update the model and data in seconds.
Vcad pulls data from your BIM model in seconds and provides you with a set of customizable Power BI templates. Adding external progress data is just as easy as linking that data to model elements. Plus, we'll take advantage of theme coloring to create two examples of progress tracking.
The first example of applying the themes to the model via Vcad will focus on the completion of the work. We will be applying two colors: green if completed and red if not completed.
The viewer will then provide an overview of job completion and in combination with the visuals in the dashboard, an in-depth analysis on the data.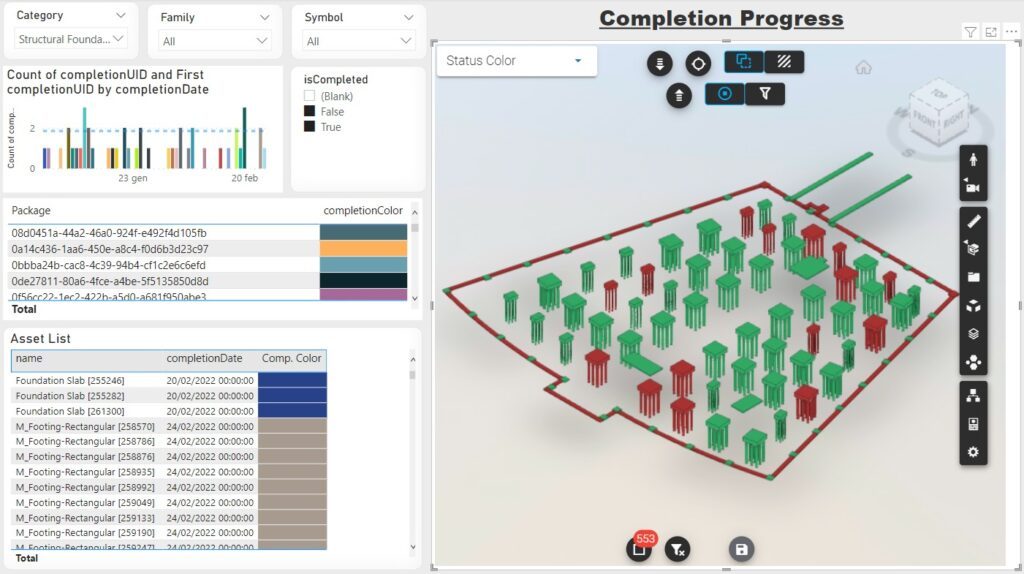 In the second example, the theme will be applied based on the completion date, grouping together elements that where completed on a same date.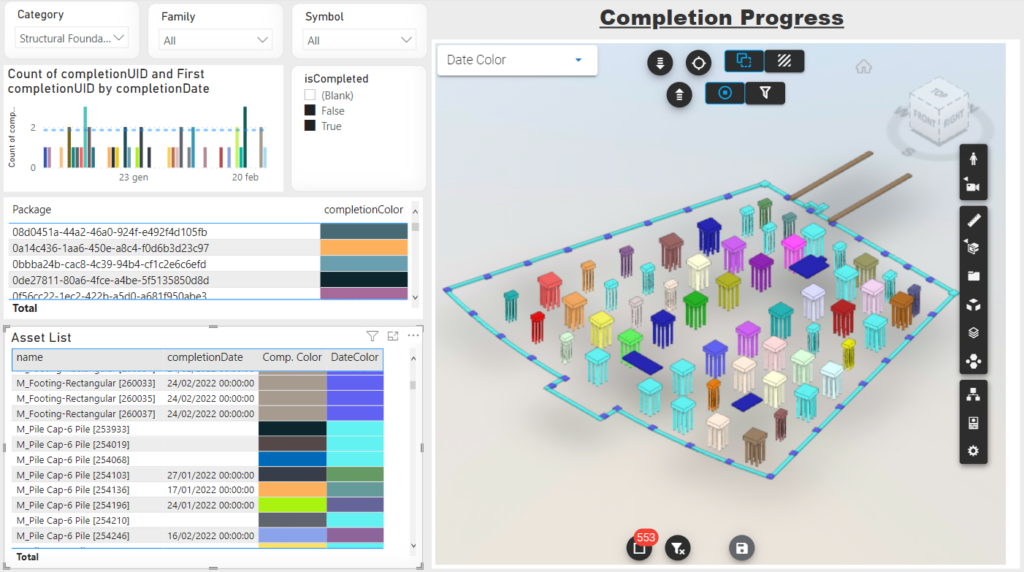 It's easy to see that you can create different themes for different needs or on different parameters in just a few steps and without writing a line of code.
The end result is a powerful tool that is easy to share with all interested constituents using Power BI and that, leveraging Autodesk's Forge® viewer, enables the use of large files, ensuring the best performance in model-data interaction.
We can't wait to show you all this!