The case presented below concerns a project managed by Mohammad Alaaeldin for the creation of a reporting solution in Power BI developed with Vcad. Mohammad Alaaeldin is BIM Head at one of the biggest construction companies of the ME.
The need was to have access to tools that facilitate the work in the design and implementation phases of the project, through the creation of dashboards that would allow the visualization of project data and to link it to the geometric model, with the possibility of having users interact through the classic BI tools.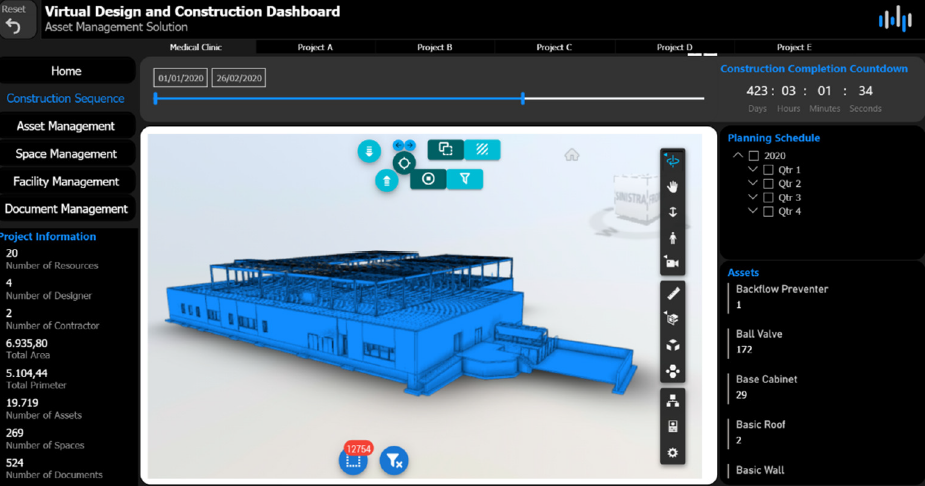 Thanks to Vcad for PowerBi, it was possible to create dashboards and reports from predefined (or built and customized) templates. This allows you, in just a few minutes, to have reports linked to models, ready to be published or customized for example with the addition of external data sources, aggregations, filters, etc.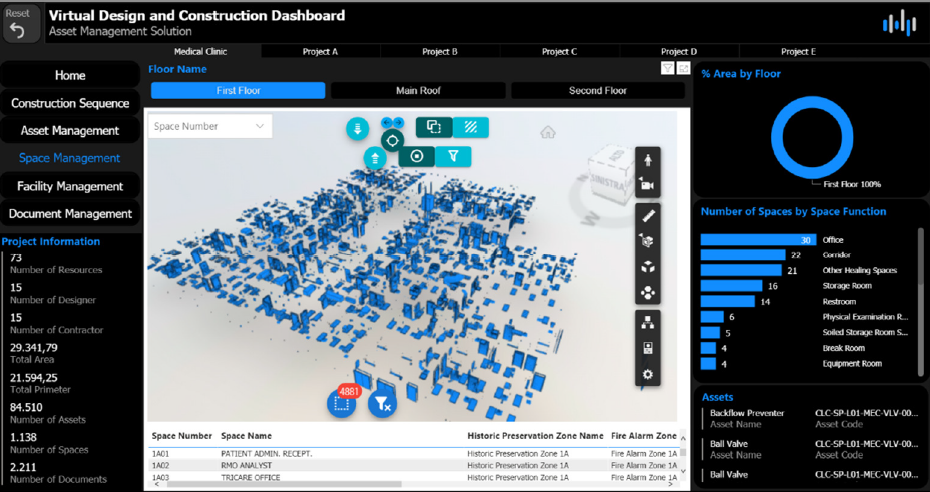 The choice to use Forge within Vcad allows to achieve the following goals:
1. Ability to natively manage models in many formats (Rvt, Ifc, Dwg, etc.)
2. Ability to extract data from complex models
3. Ability to use federated templates
4. Efficient and fast visualization, which allows the user to interact with the model and data in
real time.
The reports made by Mohammad Alaaeldin via Vcad can consult the characteristics of each individual element belonging to the structure, weight, size, calculate quantities by type, floor or globally, keep tabs on the timeline of the project and monitor any delays, isolate the plants and check each feature.
Take a look at the video below.
Article by Mohammad Alaaeldin