Background:
Probably collecting massive amounts of data about construction projects is a painful process and repetitive. These kinds of data are around Planning, Cost, BIM, Financial Information, Procurement, Daily Site Reports, Human Capital Information, and more. It's an overwhelming amount of data to skim, consume and understand. How can we make sense of it all?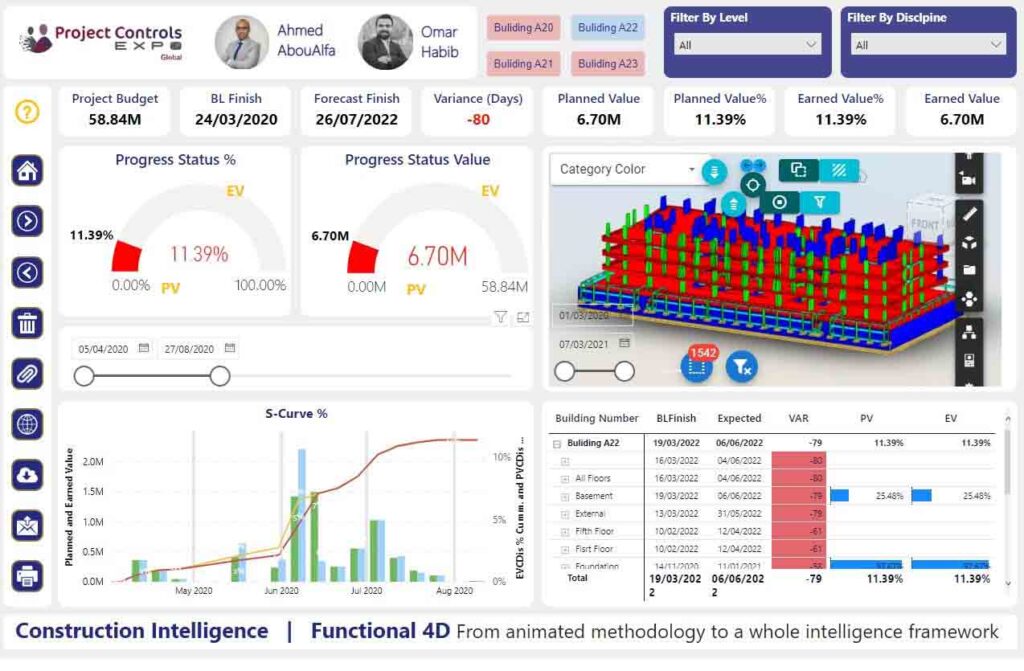 Summary:
The use of business intelligence tools and techniques with construction data platforms and processes will definitely be of paramount importance to mastering construction data management, especially, when it's connected with BIM models via impressive tools and a structured framework.
4D and 5D Construction Simulations have been in the market for a quiet period, but we never asked ourselves:
Do we really benefit from them in the right way?!
Are we utilizing all the needed information and data?!
Are they functional in our projects?!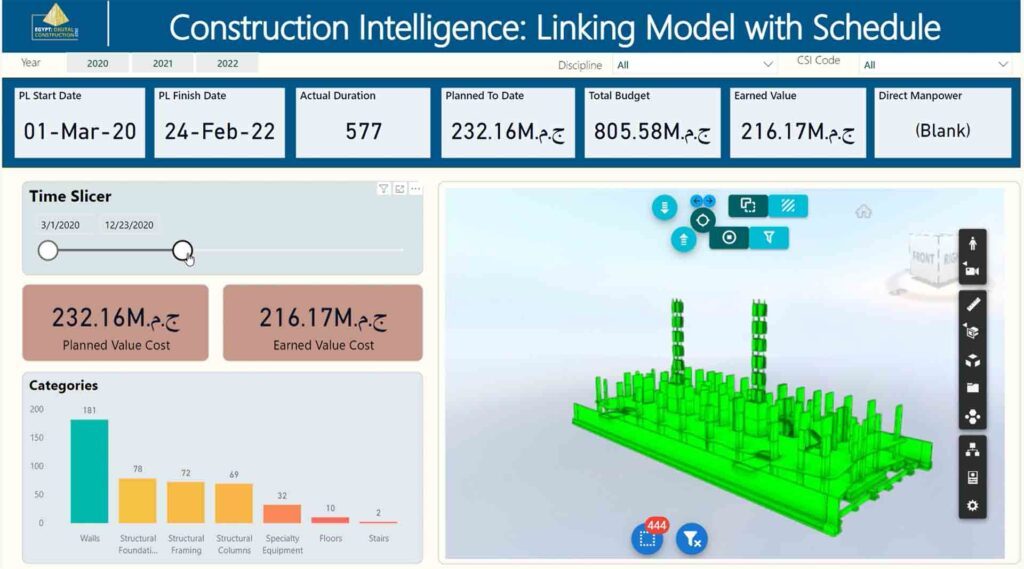 In this workshop, we will find new and disruptive techniques that will make you simulate time and cost and any construction data needed with the integration of BIM.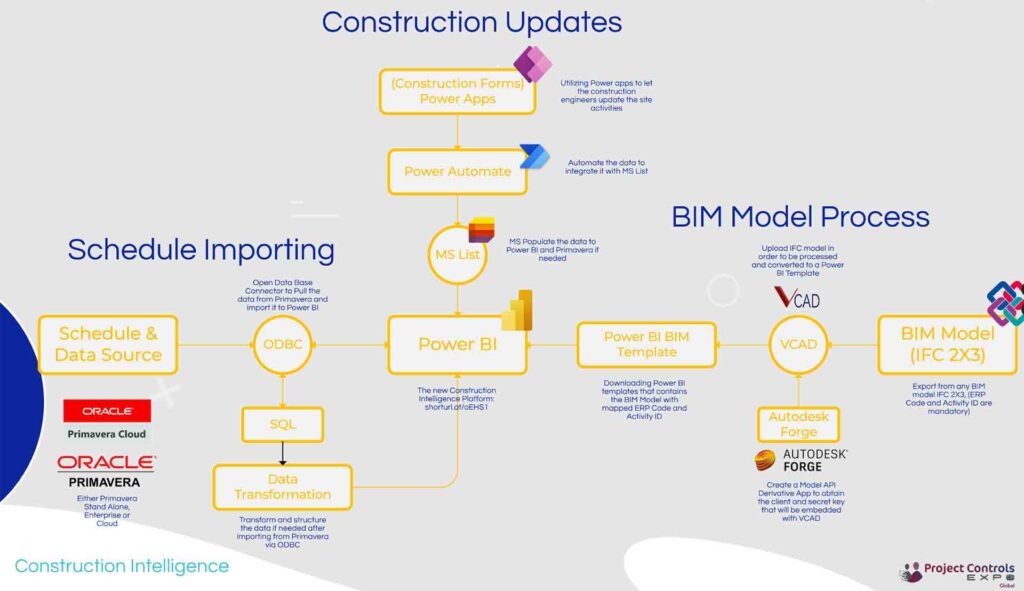 For Whom:
This workshop is designed for all kinds of positions and experiences as well, no matter what your experience and position are, what really matters is where and how the data will be collected and integrated together in a single environment.
Project Engineers
Construction Managers
Project Managers
BIM Experts and Professionals
Project Control Professionals
Data Analyst
Students
Application to be used: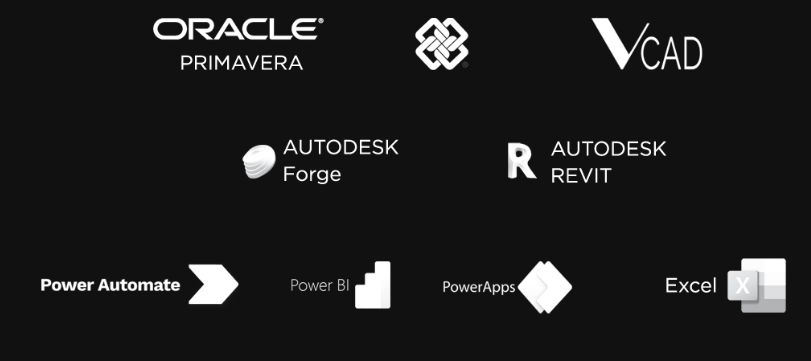 Takeaways:
Introduction to Construction Intelligence Approach.
How to create your own intelligent environment regardless of the platforms that you are using
Linking Project data with the BIM model.
Automate the construction progress data in real-time
Provide 4D/5D BIM within an interactive environment.
Animate the model within the Power BI Environment
Compare the planning verse actual progress aligned with the 5D BIM model.
Provide the engineering status in real-time.
Budget status planned and actual
Variance analysis for the project budget.
Business & Project cashflow compared to the s-curve for form the Primavera P6.
Earned value analysis for every stage, zone, floor, and division of work linked with the 5D BIM model.
Provide a look ahead reports and what-if scenarios.
Investigating the delayed activities and the reason for the delay to support the delay analysis.
Automate the construction progress data in real-time
Workshop materials (BIM Model, Power BI Report and Data Set)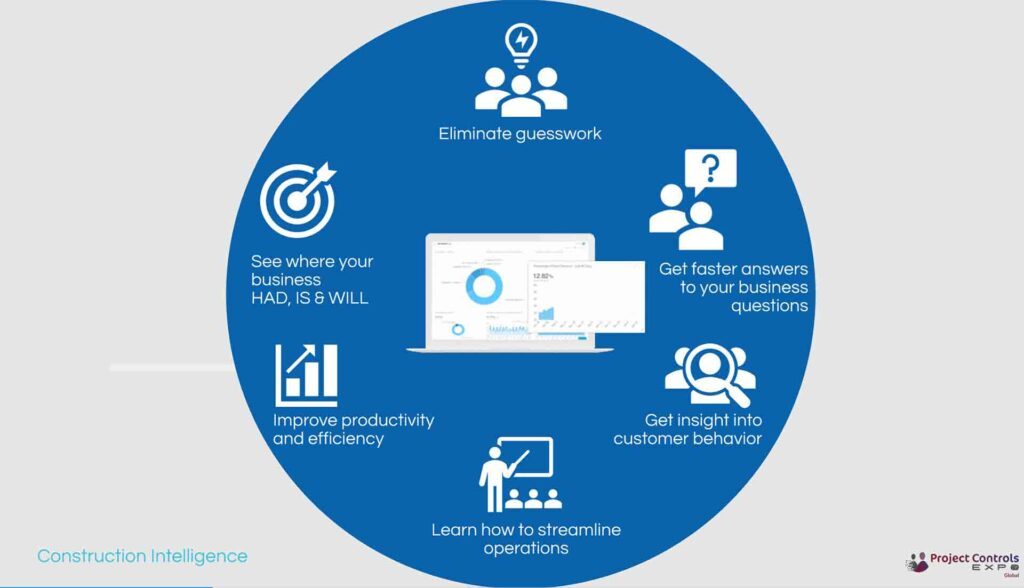 Special Gifts:
90 Days trials for Autodesk Forge (Extendable per request).
20 Days VCad Trial + 50% Discount for the first month.
25% for any future workshop enrollment.
Workshop Information:
1st Cohort: 22 – 23  July 2022  |  16:00 GMT +4:00 GMT  |  Virtual Format
Day 1 – Approach:
Introduction to the workshop and get familiarized with Instructors
Important definitions
Process Management
Framework and linking/integrating Data
Tools and software that will be used
Day 2 – Application:
Setup the BIM model for integration
Setup the Data software for Integration (Primavera, Excel, MS List, etc.)
How to deal VCad Environment
Integrate Autodesk Forge with VCad
Power BI setup and importing data, linking and transformation
Dealing with data updates and bidirectional integration with Power Bi
SUBSCRIBE TO PARTECIPATE
Use the code BLOGIC50CI to get a 50% discount