Bim
Census campaign
Combination dwg block and photos to asset
Insert asset directly on dwg drawing
Add asset from storage
Zoom, rotate, movement on dwg drawing
Edit asset attributes
Manage virtual storage
Excel export with all information
Asset history
Dwg export with info and selected blocks
Hide/show layers
Asset view filtered for type or room
Operations
Modifing
Moving
Inserting
Deleting
Adding documents or photos
Search
Geographical filter
Filter by type and/or values
Filter for census campaign
Filter for macro type of assets
Possibility to cross all the filters
Vcad manages Bim models allowing the visualization of all the information related to structure, materials, dimensions and any other features.
The display of assets is realized directly on the model.
Discover other functionality about Vcad
Features
Bim (Building Information Modeling) is a 3D model-based process that gives architecture, and construction professionals the insight and tools plan, design, construct, and manage buildings and structures.
Thanks to Vcad you can efficiently manage all the information that belongs to any structure. From the materials up to the dimensions and every characteristic needed by the final user.
As with the Cad drawings, it is possible to display the entire structure or a single floor and work on them and on the assets.
Definition of spaces, movement of assets, insertion of information directly on the model and customization of the functions are just some of the features provided by Vcad.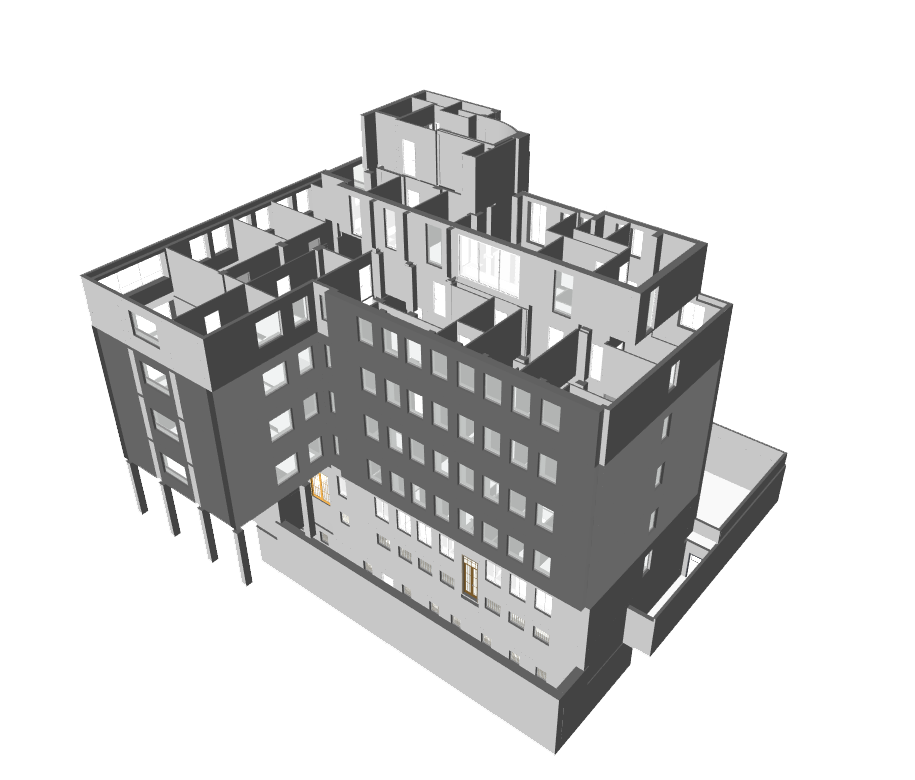 Building view
Total view of Bim model.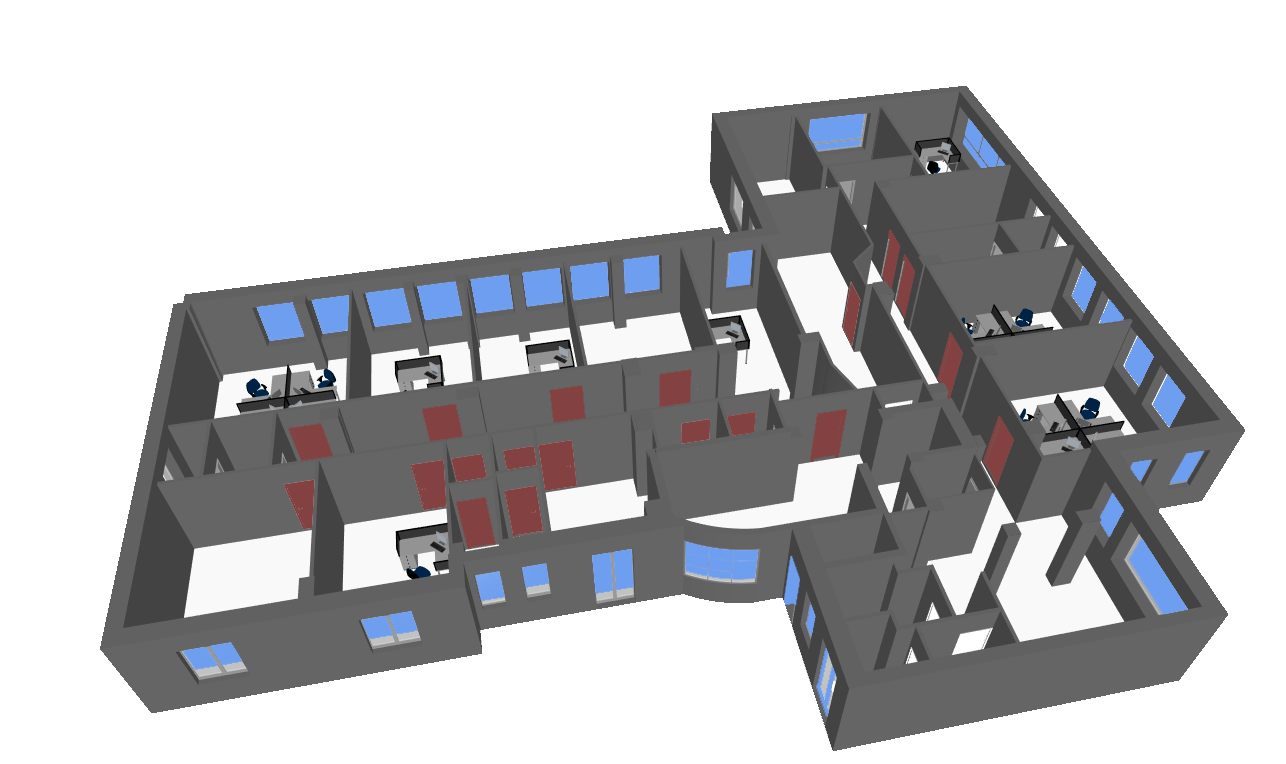 Single floor view
User can zoom in on a single floor and manage assets.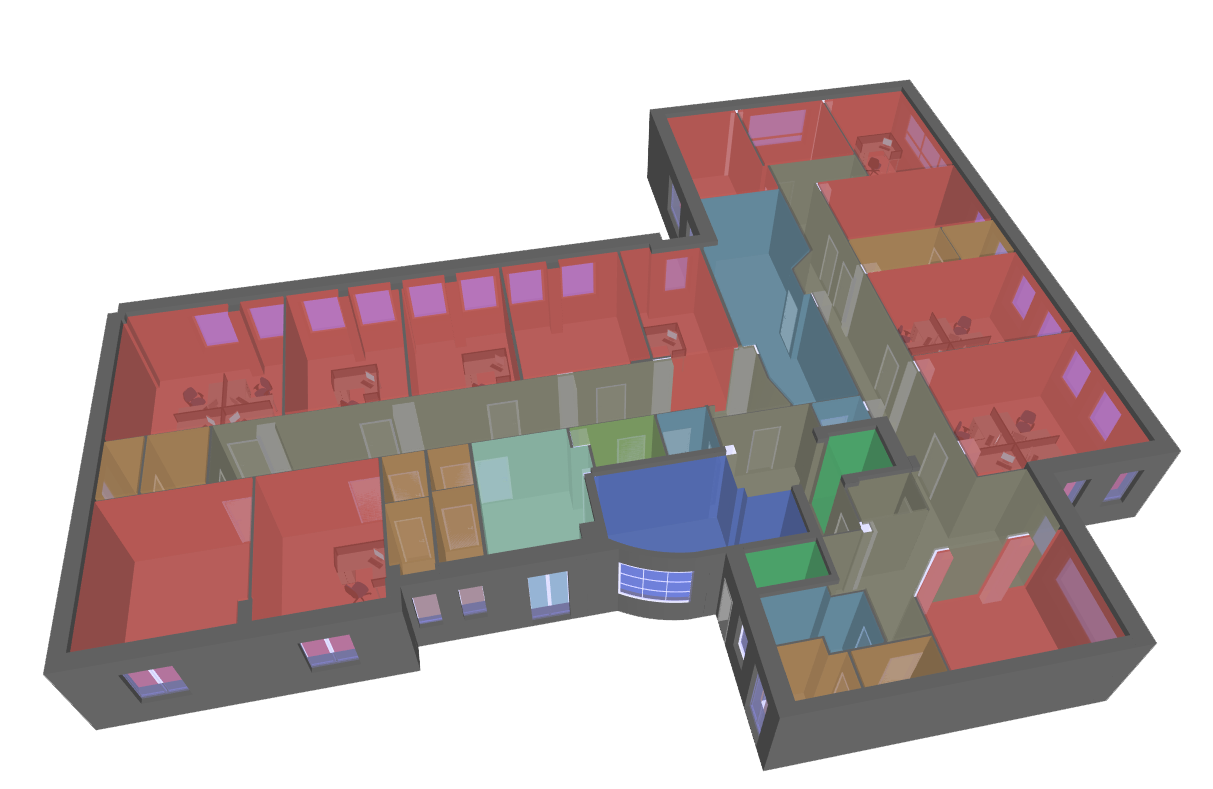 Single floor view with themas
Single floor view with assets and highlighted areas.