Assets
Census campaign
Combination dwg block and photos to asset
Add asset directly on dwg drawing
Add asset from storage
Zoom, rotate, movement on dwg drawing
Edit asset attributes
Manage virtual storage
Excel export with all information
Asset history
Dwg export with info and selected blocks
Asset view filtered for type or room
Operations
Modifing
Moving
Inserting
Deleting
Adding documents or photos
Search
Geographical filter
Filter by type and/or values
Filter for census campaign
Filter for macro type of assets
Possibility to cross all the filters
Vcad allows asset management directly on imported dwg drawing.

In a single tool user can manage every assets: insertion, movement from floor to floor, changement of attributes, deletion, up to the possibility of creating targeted censuses. All the assets can be displayed in real time, both in 2d and Bim.
Discover other functionality about Vcad
Features
Management of thousands of assets has never been easier.
The viewer allows user to have a general view of all the assets on various floors or on a single floor, with the possibility to filter them by room, type or attribute.
Vcad allows the loading and visualization of assets directly from imported dwg. After that, every operation is possible: modification, deletion, insertion, identification and so on. Each asset can be configured according to type and can be associated to the features needed by user.
Vcad can manage large-scale censuses' asset. Through smartphone or tablet the creation of inventories and censuses is realized directly on the drawing and transmitted in a few seconds to a central server.
Moreover, thanks to the versatility of Vcad it is possible to manage the assets both on the cad drawing and on the Bim model keeping the same functions in the two interfaces.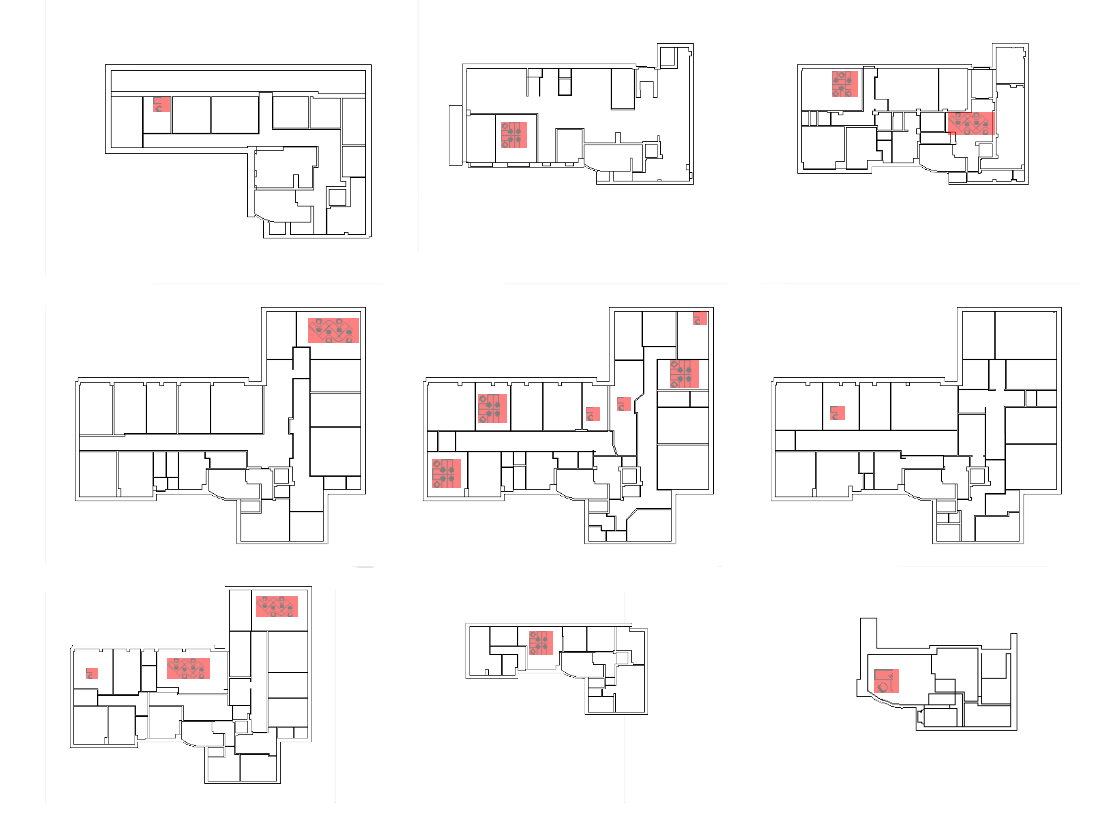 Floors view with assets
Assets can be highlighted on all floors of a building for a complete overview.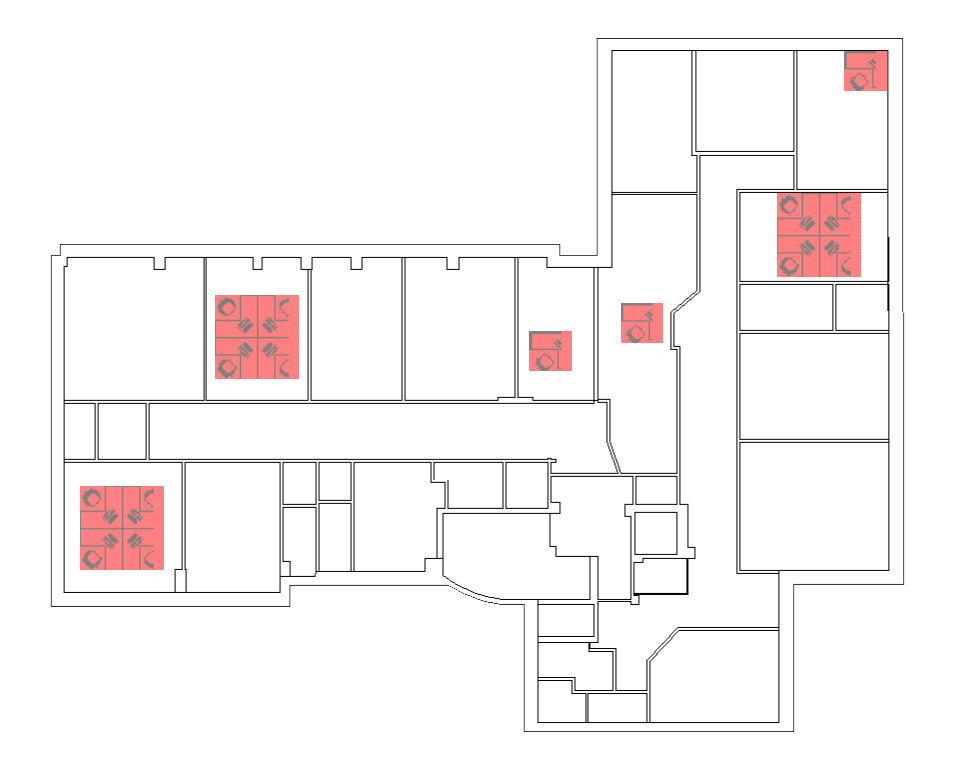 Single floor with assets
Single floor with asset highlighted. User can also move asset from floor to floor and change attributes.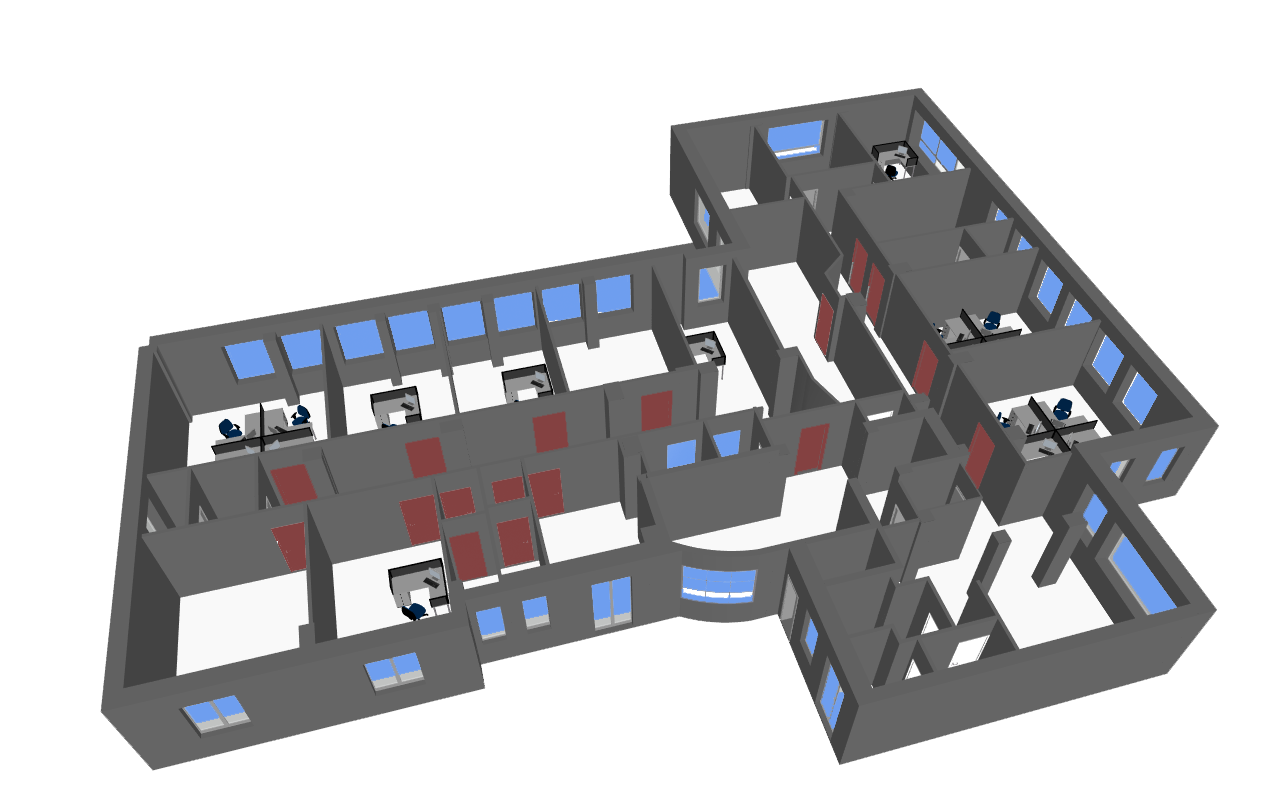 Bim model with assets
Asset management directly on Bim model